China's Corrupt Business Culture Puts Many Billionaires In Legal And Financial Trouble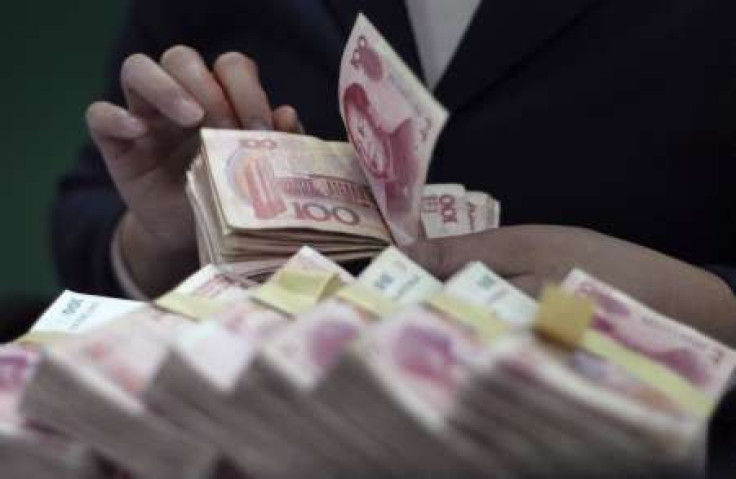 China's richest people seem to be running into trouble recently; several have ended up in prison, while others have lost huge portions of their wealth.
A recent story in The Atlantic described the many legal troubles that China's billionaires have run into as a result of corruption and fraudulent behavior, earning them a spot on what the unsympathetic Chinese call the "kill pig list."
According to the report, the nation has seen exponential growth in the number of billionaires. In just six years China went from having just 15 billionaires (in yuan) into roughly 250. Rankings are based on legally declared wealth; many speculate that several of China's wealthiest are worth as much as double what they report officially.
Billionaire status is typically not fleeting; losing billions of dollars in a short period is not an easy feat, yet several of China's billionaires end up falling from wealth as quickly as they found it. According to The Atlantic, "just under half of the 1,000 richest have seen their wealth shrink, with 37 of them enduring losses of over 50 percent. Overall, there were 20 fewer billionaires in 2012 than in the year before."
A study based on recent editions of the China Rich List, provided by Hurun Report, a magazine about wealth in China, found that 17 percent of those listed were being investigated or had been arrested for various white-collar crimes. Some even ended up executed.
Why are China's billionaires so quick to lose their riches? It may be in part a business culture that encourages corruption. The tradition of "guanxi"— under-the-table favors and relying on nepotism and connections -- often leads to infractions of government regulations.
In several cases of billionaires now serving time, politics and business are entangled. Xu Ming, a billionaire who once ranked as China's eighth-richest citizen, was detained in March 2012 because of his links with ex-Chongqing party chief Bo Xilai, who fell spectacularly from the height of power last year.
Zhou Zengyu, a Shanghai-based property developer, once considered the nation's 11th-richest man, was implicated in a real estate scandal and is currently serving a 16-year sentence.
"Very soon after [China's wealthiest] make the list and get publicity, their share prices begin to decline. The companies themselves are more subject to government cutting off subsidies to them, and the individuals who lead them are more subject to investigation," John Bussey wrote in the Wall Street Journal.
According to a piece in Forbes magazine quoting stats from the state-run China Daily, in 2011 a Chinese billionaire died every 40 days, and 72 billionaires had died between 2003 and 2011. Of these, 15 were murdered, 17 committed suicide, seven died due to accidents, and 19 died from illness. The remaining 14, however, were executed for crimes including murder.
According to Bloomberg, in 2006, tycoon Yuan Baojing, once valued at the equivalent of $360 million, was executed for hiring a hit man to kill a blackmailer who cost him an estimated $11 million. In China, some financial crimes are capital, and that's what happened to Wang Zhendong, chairman of Yingkou Trading Group, who was executed in 2008 for luring investors into a scam that involved breeding ants.
But unstable finances do not afflict only the nation's rich. China's middle class has adopted a culture of sometimes reckless spending. China has become a burgeoning market for luxury brands, and citizens are quite literally buying into it. With very few investment options in a risky stock market, or in the overpriced real estate market, many citizens are splurging on fancy cars and designer goods, seeing money go as quickly as it comes.
FOR FREE to continue reading
✔️ Unlock the full content of International Business Times UK for free
offer available for a limited time only
✔️ Easily manage your Newsletters subscriptions and save your favourite articles
✔️ No payment method required
Already have an account? Log in
© Copyright IBTimes 2023. All rights reserved.