Richest People In China Got Poorer, Says Hurun Rich List 2012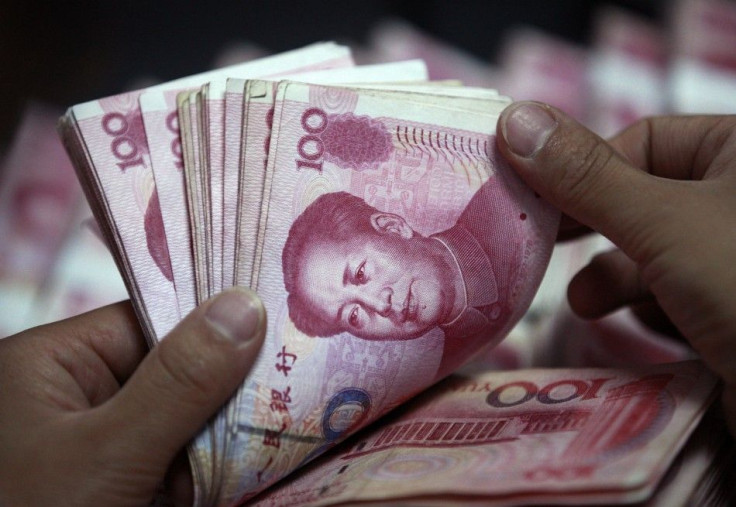 Many of China's super-rich saw their wealth shrink over the past year as property lost its place as the No. 1 source of wealth for the first time since record-keeping began, according to China's 2012 rich list.
The silver lining for those who didn't make this year's list: They are far less likely to be investigated, arrested and charged than their rival entrepreneurs who are on this list, a recent study showed.
Nearly half of China's top 1,000 richest citizens suffered financial losses, with the average wealth falling 9 percent to $860 million from a year earlier, according to the China Rich List published annually by Hurun Report Inc.
Thirty-seven of China's richest people have lost as much as half of their wealth, and the number of billionaires fell to 251, 20 fewer than last year. However, the number is still a huge increase compared with 2006, when there were only 15. It is the first time in seven years that the number of billionaires in China has fallen.
The report also said manufacturing had replaced property as the biggest source of wealth for China's ultra-rich. After property at No. 2 followed finance and investment, natural resources, and pharmaceuticals.
The Chinese economy has slowed in recent months with growth falling to a three-year low of 7.6 percent in the second quarter, compared with the previous year. So far this year, the benchmark gauge of shares listed on the Shanghai Stock Exchange has fallen 23 percent.
In an effort to ease a cash crunch, People's Bank of China pumped a record 290 billion yuan ($46 billion) into the money markets Tuesday via reverse purchase agreements, or repos. Bank of China projects the central bank will lower banks' reserve requirement ratio, or RRR, once or twice within 2012 but said the chance of further benchmark interest rate cuts is slim.
Zong Qinghou, founder and chairman of beverage giant Wahaha Group, reclaimed the top position on the list in 2012, with a fortune of $12.6 billion. Zong, 67, has seen his wealth increase from $10.7 billion a year earlier.
In second place is Wang Jianlin, with wealth of $10.3 billion, founder and chairman of property developer and cinema operator Dalian Wanda Group, which in early September bought AMC Entertainment in one of the biggest recent overseas acquisitions by a Chinese company.
Beijing is the city with the most Hurun Rich Listers, with 123 making the capital their home-based, up 12 on last year. Shanghai snatched back second place from Shenzhen as the second most popular city with 80 individuals.
The report also found that the higher up the list, the more likely they are to have a senior political appointment. Seven individuals on the Hurun Rich List 2012 are delegates to the 18th Party Congress, while 150 individuals were delegates to either the National People's Congress or the Chinese People's Political Consultative Conference, including four members of the NPC standing committee.
However, Shanghai-based authors Xianjie He, Oliver Rui and Tusheng Xiao found that there's a price to pay for being included in a high-profile ranking.
In a paper called "The price of being a billionaire in China: evidence based on Hurun Rich List," the authors concluded that "when the Rich List is announced, investors react negatively to the companies controlled by the listed entrepreneurs, and their market values drop significantly in the following three years, and the government is reluctant to assist listed entrepreneurs and their companies and even monitors them more closely."
He and his colleagues also found that "listed entrepreneurs are far more likely to be investigated, arrested and charged than other entrepreneurs" and that "they tend to conceal profits through negative earnings management to avoid public attention."
© Copyright IBTimes 2023. All rights reserved.