China's Economic Woes Jeopardize Putin's Pipeline, Energy Trade Between Russia, China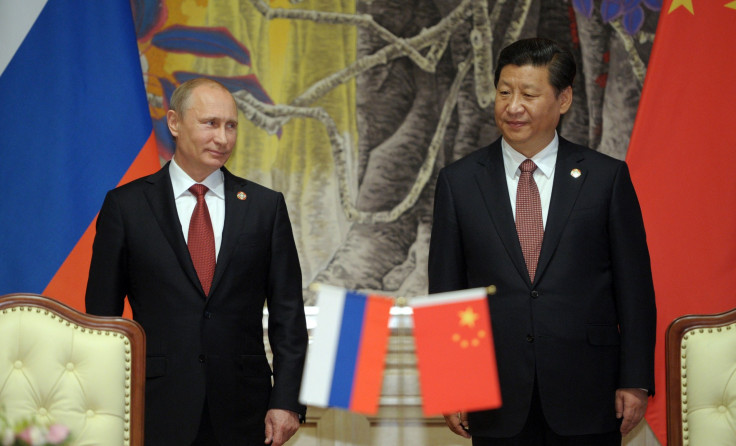 For the past decade, Russian President Vladimir Putin has been putting plans in place to free Russia from energy dependency on European markets with a series of projects that aim to capitalize on the economic clout of China. But a recent turn in China's fortunes -- a protracted slowdown and plunging oil prices -- have left Putin's plans looking distinctly flat.
In May 2014 Russia and China struck a 30-year gas deal involving construction of two pipelines to transport Russia's ample natural gas reserves to China -- one from eastern Siberia known as the Power of Siberia pipeline and one from western Siberia known as the Altai or Power of Siberia 2 pipeline. The pipelines were part of a major Russian push to strengthen its trade partnership with China, but the recent devaluation of the Chinese yuan and China's growing realization that it doesn't need as much energy as it had thought, mean Russia's return on its investment may be little more than a pipe dream.
"Russia really missed the opportunity to capture the Asian markets in previous decades," said Alexander Gabuev, a senior associate at Carnegie Moscow Center. "Now it has come to the market which is full of competitors, with missing infrastructure and economic sanctions."
Last month Chinese equity firms quietly suspended the second Siberian gas project, Power of Siberia 2, which was expected to supply 30 billion cubic meters (bcm) of gas a year to China. Russian media reports said the pipeline had been "delayed indefinitely."
Russia's finances have taken a big hit from the slowing Chinese economy. Exports to China have already decreased by 20 percent in 2015, compared to 2014, according to InvestorIntel. To make matters worse, the ruble hit a historic low after China's recent currency devaluation caused a major fall in global markets.
Unfortunately for Russia, demand for gas in China began to drop after Chinese economic policy began to shift away from industrial production toward public services and consumption. Revenues from China's industrial sector decreased 0.7 percent this year. Less industrial production means less need for gas and last year major Chinese oil company China National Petroleum Corp. (CNPC) estimated that by 2020, the country's gas demands would be 300 billion cubic meters -- 100 billion lower than previously projected.
Energy consumption in China today is the lowest it has been in this century, according to Foreign Policy. This negative trend is expected to continue, and if the country's gross domestic product continues to slow down, oil and gas purchases will have to further decrease.
But China's economic slowdown is only one part of the story. Russia currently lacks the resources to finance its end of the operation. Russia's state-run energy giant Gazprom, the world's largest exporter of natural gas, saw a 90 percent profit decrease last year, a result of falling gas prices and decreasing natural gas demand from Europe.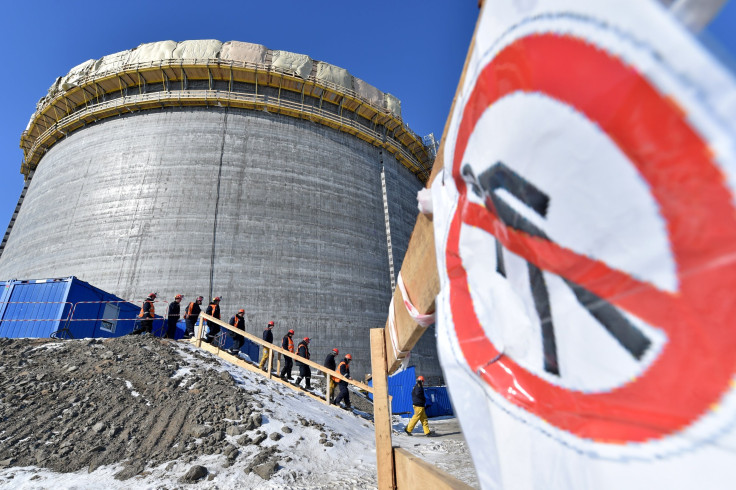 "Companies in Russia are in pretty bad shape," Gabuev said. "The government doesn't have much money to support that, so the question is how high the demand will be when the pipeline is built."
Russia was relying on China to fill the financial hole left by decreasing demand from Europe as a result of U.S. and E.U. economic sanctions -- Russia still provides roughly one-third of Europe's natural gas, but this is likely to decline. Sanctions are targeting Russia's economy in order to curb its military activities in Ukraine, where Moscow stands accused of sending weapons and troops to reinforce separatist rebels.
"If there weren't any sanctions, why would Russia even lift its little finger?" Cornelia Meyer, an independent macroeconomics and energy expert, told International Business Times. But Moscow's financial needs will likely give China some room to negotiate the price of gas when the time comes.
"Will China try to renegotiate the price? Yes. Will they shout at each other? Absolutely. But will it still happen? Yes," Meyer said.
Tuberculosis Incidence and Case Detection in China Over Time | FindTheData
But there is still hope for the eastern natural gas pipeline, Power of Siberia, if Moscow is flexible in negotiations, experts said.
"Building a pipeline is a safe story for China," said Gabuev. "What they won't do is subsidize Gazprom or provide any loans to the company, which they had hoped for."
Hope, in this case, comes from an unlikely source: pollution. Some cities in China spend up to 200 days each year under smog. Half a million people die every year in China from the harmful effects of severe air pollution -- pulmonary diseases are a major cause of death. In response, the Chinese government recently announced a campaign to lower its carbon dioxide emissions and revamp the state-run healthcare system.
China needs alternative fuel to diminish its ultra-high levels of carbon dioxide that come from coal-based energy sources. Without another energy source, the cost of breathing dirty air "get's very expensive," Meyer says.
China is looking for the best deal -- Russia isn't the only contender for natural gas imports, but it's certainly the biggest.
© Copyright IBTimes 2023. All rights reserved.
FOLLOW MORE IBT NEWS ON THE BELOW CHANNELS