China's Economy Grows At 7% In First Quarter, Lowest Rate In Six Years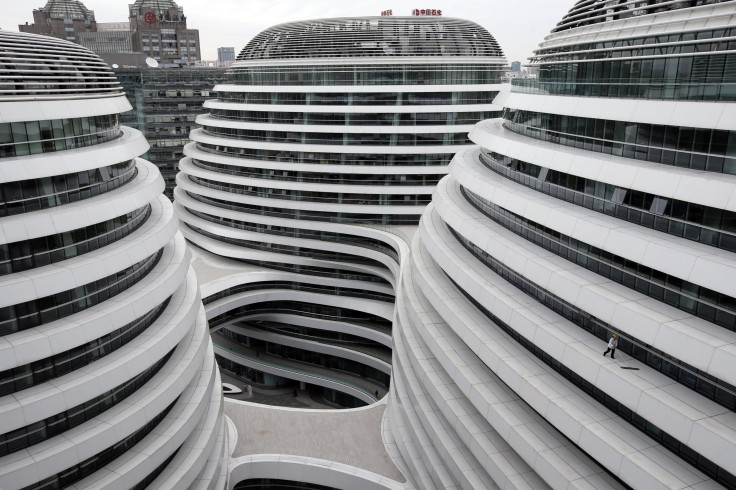 China's economy grew by 7 percent in the first quarter of the year, its slowest growth rate since the first quarter of 2009, at the start of the global financial crisis. The GDP figures, announced by China's National Bureau of Statistics (NBS), represented a sharp fall from growth of 7.3 percent in the final quarter of 2014.
The data confirmed predictions of a slowdown, caused in part by a drop in exports over the past month and a slump in investment linked to the real estate market. Quarterly growth was 1.3 percent, below expectations and down from 1.5 percent in the final quarter of 2014. Factory output and retail sales also came in below expectations, at 5.6 percent and 10.2 percent respectively.
The NBS said residential property sales were down 9.3 percent year-on-year, profits in the industry were down 4.2 percent, and unsold inventory increased 24.6 percent. While property investment rose 8.5 percent in the first quarter, this was the slowest growth rate since 2009. Land purchases, an important source of revenue for local governments, were down 32.4 percent in the first quarter, while new construction starts fell 18.4 percent. Fixed asset investment continued to rise faster than GDP, by 13.5 percent, but the figure was slightly lower than some analysts had predicted, according to Reuters.
However ANZ Bank analysts Hao Zhou and Li-Gang Liu predicted that there would be a strong increase in investment in the second quarter, due partly to seasonal cycles in the months after the Chinese New Year vacation. In a research note, they also suggested that property-easing measures would help to "modestly" boost growth.
China's central bank has reduced interest rates twice since November, and cut the bank reserve ratio, while the government has also made it easier for home buyers to get housing loans. Some analysts predict that the latest figures make further cuts likely. However, with the government seeking to reduce bad bank debt, ANZ Bank's Zhou and Liu predicted that there would not be an "aggressive" policy easing, and maintained their forecast that China's economy would grow by 6.8 percent in 2015, below the government's target of "around 7%."
Wang Tao, chief China economist at UBS, said at a seminar in Beijing on Tuesday that a major stimulus, in the style of China's massive post-crisis fixed asset investments of 2009, was not necessary. But she said that tax cuts and more open markets would benefit areas like "transport, the rebuilding of urban shantytowns and the telecommunications expansion."
China's Premier Li Keqiang said at the same seminar that the data for the first quarter was "not pretty," and acknowledged that "downward pressure" on the economy was increasing. He said China's economy was "in the midst of a transition" away from "consumption and investment" but that "new forces" were not yet compensating. However he stressed that the Chinese economy had "great potential, and resilience" and called for more overseas investment to find "new space" for growth.
Some experts, however, have said the latest figures are a sign that China should focus on stimulating its domestic economy, in particular consumption. "The slowdown in exports is in line with global trade conditions – the market for increased exports is just not there," said independent analyst Andy Xie, former chief economist for Asia Pacific at Morgan Stanley.
Some analysts have seen a positive indication of pent-up demand in the recent boom in the stock markets in China and Hong Kong -- with both Shanghai and Hong Kong hitting seven-year highs. The Chinese government's moves to allow people to open more trading accounts are expected to fuel the boom further.
However, Xie said that while "juicing up the market" might temporarily bring more money into local government and business coffers, to make up for slumping land and real estate sales, it would not solve fundamental economic problems. He warned that it risked "stoking up a stock market bubble to replace the real estate bubble."
Rather than boosting fixed asset investment, Xie called on the government to cut taxes and, in particular, social welfare fund contributions.
"Social fund contributions amount to forty per cent of the total labor cost," he told International Business Times. "What's the point of collecting all this money? We do not need extra savings - why not just slash the contributions by half so that people have more consumption power?"
© Copyright IBTimes 2023. All rights reserved.
FOLLOW MORE IBT NEWS ON THE BELOW CHANNELS