China's Economy May Crash Soon As Signaled By Plans To Finish Building A Skyscraper Every Five Days For The Next Decade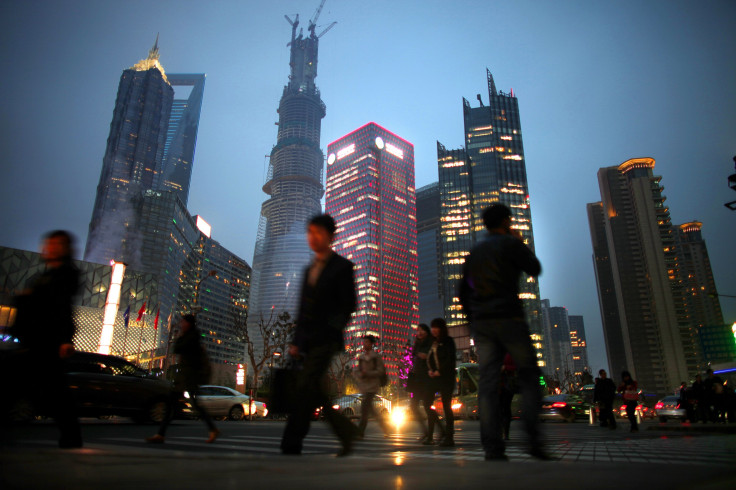 China is planning to build hundreds of skyscrapers in the next 10 years, and that could be a very bad sign for the economy there.
The country currently has 350 buildings that meet the international standard for skyscrapers (over 152 meters, or 498 feet, tall), and there are plans to finish building a new one every five days for the next decade. Some 87 percent of the skyscrapers currently under construction around the world are in China, reported Duowei News, which means China will have 800 skyscrapers in 10 years, four times the number in the U.S. That might seem to indicate a robust economy, but some experts say all the building represents unchecked spending by local governments seeking to bolster their legacies in the very visible form of landmarks, which could be a sign that the Chinese economy will crash soon.
While traditionally skyscrapers have been built in major metropolitan areas like Shanghai or Beijing, 80 percent of those 800 skyscrapers will be located in less-developed areas, since land prices in urban areas have become too high for property developers. Much of the building is taken on by local governments that hope to draw businesses to the local economy, according to a deputy director, identified by the surname of Gu, from the China Real Estate Housing Research Association. Being able to build a landmark building has therefore become an indicator of the performance of local governments, and shows the leaders' ambition to put their city on the map.
But skyscrapers are extremely expensive to build, and many local Chinese governments have become debt-ridden as a result of their ambitious building projects. Such spending could spell doom for the world's second-largest economy, as predicted by the Skyscrapers Index, according to CNBC. "When you get too many skyscrapers, it's not the beginning of your cycle, it's kind of the end," said Nick Carn of Carn Macro Advisors, a research firm focused on macro financial analysis.
The Skyscrapers Index, from Barclays Capital, shows a historical correlation between construction booms and the start of economic downturns. The Petronas Towers in Malaysia, for example, coincided with the Asian crisis, and the Burj Khalifa in Dubai coincided with the country nearly going bust. In the U.S., the completion of the Equitable Life Building, considered the world's first skyscraper, coincided with the Long Depression, which began in 1873. The Great Depression in the 1930s also coincided with the completion of three record-breaking skyscrapers, 40 Wall Street, the Chrysler Building, and the Empire State Building, according to CNBC.
© Copyright IBTimes 2023. All rights reserved.
FOLLOW MORE IBT NEWS ON THE BELOW CHANNELS