China's First Plane Hijacking in 22 Years Foiled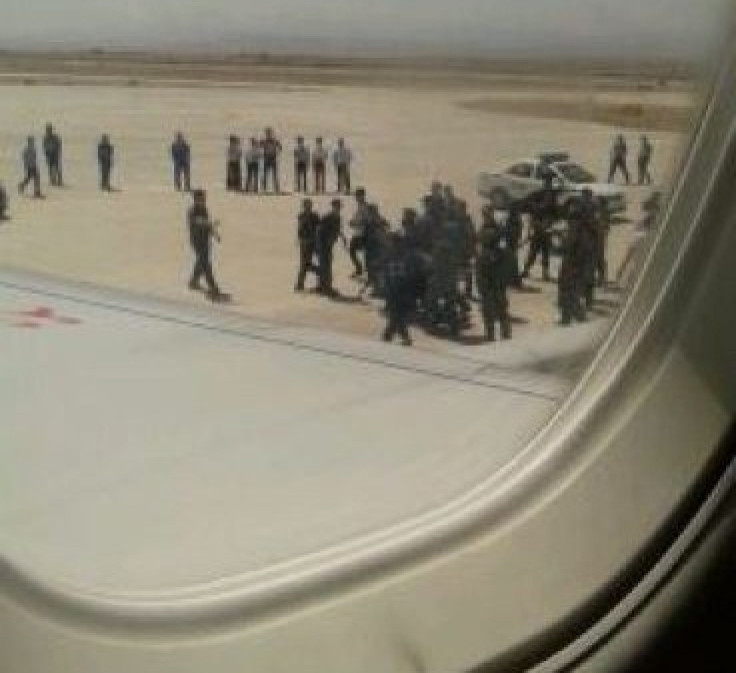 Media in China are offering limited details at the moment, but it seems that the country has experienced its first air hijacking in over 22 years on Friday.
Six men, as yet unidentified in name or ethnicity, attempted to take control of Tianjin Airlines flight GS7554 carrying 92 passengers and 9 air crew, leaving from the city of Hotan in Western China's Xinjiang Uyghur Autonomous Region for the provincial capital of Urumqi.
Approximately 6 to 10 minutes into the flight (12:25 Beijing Time), the six men, which have been labeled gangsters and scoundrels but not terrorists by the media, attempted to take over the cockpit, but were subdued by passengers and air crew. Injured crew and passengers were reported to have received medical care after the plane, a 100-seater Embraer 190 jet, turned around to return to Hotan airport.
A hijacking hasn't taken place in China since 1990, when a lone 21-year old man from Hunan attempted to take over an airplane with explosives in order to defect to Taiwan.
Terrorism in Western China, home of a separatist movement by ethnic Uyghur Muslims, has so far been limited to attacks on police stations with few targetings of civilians. The hijacking marks an unprecedented development.
Hotan is a city of more than 360,000 located in southwestern Xinjiang, known for its rich Uyghur culture and trade in precious stones and jade. Urumqi is a modern city of three million located in northeastern Xinjiang, some 610 miles or nearly 990 kilometers away.
Messages posted on the microblog of Shelantang (which appears to be a micro-blog for a luxury goods store in Beijing) from a passenger on the plane show images of subdued hijackers. The blogger claims that plainclothes policemen who were on the plane worked quickly to remove explosives which the hijackers had.
FOLLOW MORE IBT NEWS ON THE BELOW CHANNELS