China's Half-Hearted Plan To Stimulate The Economy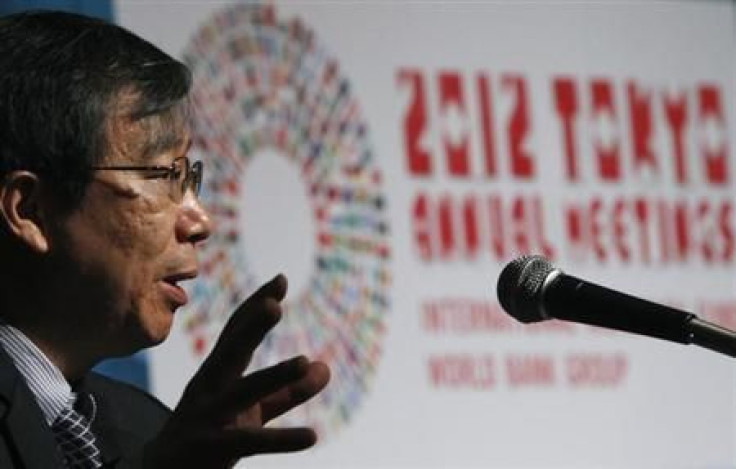 The People's Bank of China (PBoC), China's central bank, announced a 0.5 percent cut in the reserve ratio for some banks on Monday, the latest in a series of efforts to stimulate an economy that grew at just 7.4 percent in the first quarter -- below expectations. But while the reserve ratio cut allows banks to lend at a greater rate -- thus injecting liquidity into the economy -- there are concerns that the action will have only a modest effect on the Chinese economy.
The reduction -- which will take place on June 16th -- affects two-thirds of the country's city commercial banks, 80 percent of non-county-level rural commercial banks and 90 percent of non-county-level rural cooperative banks. With the selection of these banks, the PBoC is targeting small- to medium-sized enterprises that are widely perceived as better engines for economic growth than the country's massive state-owned enterprises. The reduction follows an earlier reduction announced April that cut reserve ratio for rural commercial banks by 2 percent and trimmed the ratio for rural cooperatives by 0.5%.
There are questions, though, that the PBoC cut in reserve ratio requirements is insufficient in stimulating China's economy. Many banks targeted by the ratio cut have already reached PBoC-imposed limits on lending, and thus would be unable to disburse any more money. Beijing has been reluctant to reduce interest rates out of concern that a wide extension of credit would only increase already-feverish speculation in real estate across the country.
This dilemma -- how to maintain fast growth while avoiding economic imbalances -- has emerged as one of the Chinese government's central challenges. The forces that have historically driven Chinese growth -- investment in fixed-asset infrastructure and exports -- are seen as unsustainable in the long term. Beijing has attempted to restructure the economy toward one favoring consumption, yet it has adopted an incremental approach in order to avoid destabilization.
The PBoC tempered expectations about the reserve ratio cut, saying that it didn't signal a change in monetary policy. But should the Chinese economy fall short of expectations in the second quarter and beyond, Beijing may be forced to consider more impactful forms of stimulus.
© Copyright IBTimes 2023. All rights reserved.
FOLLOW MORE IBT NEWS ON THE BELOW CHANNELS