China's Navy Gathers Good Will Off Somalia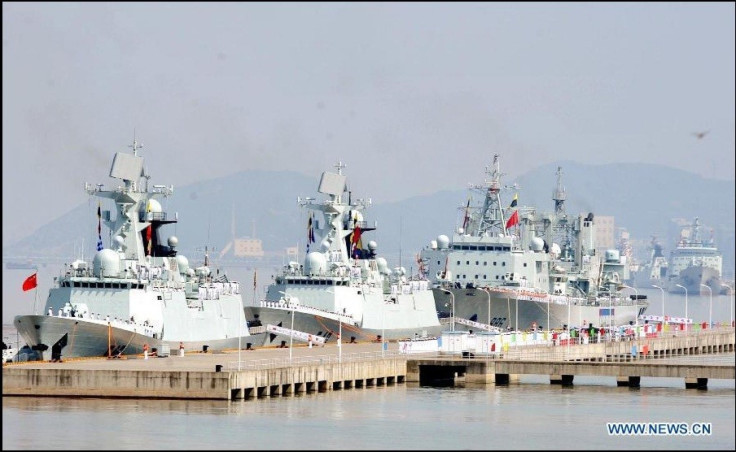 Four years after the United Nations called on nations around the world to help curtail piracy off the coast of Somalia, the situation off the failed African state's shores looks more or less unchanged.
But for China, the opportunity to fight pirates far from home has given it prestige, publicity and an unmatched opportunity to train its navy and learn from others.
The process is also producing surprise examples of cooperation, even with militaries traditionally thought of as China's competitors or opponents.
Over the past half year, the Chinese, Indian and Japanese navies have been working cooperatively in escort and patrol duties for international vessels. That has provided a rare opportunity for China to build trust with its Asian neighbors. The joint operation has proven so successful that South Korea is considering joining in as well.
The cooperation among the Asian navies in anti-piracy is a welcome example of friendship and common interests, even as analysts and defense watchers speak of a major naval arms buildup across the region.
From January to April of 2012, China served as the reference force, essentially the lead group; then India took over that role. On July 1, Japan replaced India as the group leader.
The Ministry of Defense says that Chinese military vessels have escorted 4,700 ships in the region since early 2009, when it began anti-piracy operations near Somalia. Nearly half of the vessels which it has provided assitance to so far are foreign vessels. The Chinese navy has directly deterred 41 pirate attacks since it arrived in the northwestern Indian Ocean.
On Tuesday, the country sent its 12th flotilla of ships to the Gulf of Aden. Since late 2008, the Chinese navy has sent 19 different vessels to the area, almost always in groups of two warships supported by a third supply vessel.
India, Russia and China have not joined any of the larger multinational fleets operating in the area, although South Korea and Japan have actively participated in U.S.-led task forces.
Chinese collaboration with other navies should be welcomed, Toshi Yoshihara, a professor of the U.S. Naval War College, told the Associated Press on Tuesday. The hope is that such cooperation will have a positive normative effect on the civilian and military leadership, he added.
But by and large, many of China's neighbors remain deeply concerned with its rapid and well-funded naval development, especially as maritime disputes highlight emerging gaps between their own capabilities and China's military growth.
The U.S. government stated an intention to reorient its naval forces toward the Asia-Pacific region in June, expecting to deploy 60 percent of its ships to the Pacific. No doubt regional allies like Japan and the Philippines will welcome the development. Relations between those two nations and China have soured the last year over continuing disputes to the Senkaku / Diaoyu Islands, and in the South China Sea, respectively. India, meanwhile, remains concerned about close security relations between China and its neighbors Pakistan, Bangladesh, Sri Lanka and Myanmar. It fears that Beijing intends to dominate the Indian Ocean and contain India's sea power.
© Copyright IBTimes 2023. All rights reserved.