China's New Five-Year Plan Includes 'Slower But Quality Growth,' Pensions For All, And Easier Foreign Investment
SHANGHAI -- China is aiming for "slower but quality growth" in the next five years, in order to create a moderately well-off society by 2020, according to a plan drafted at the annual meeting of the ruling communist party's central committee. The plan, which is to be approved by China's legislature next March, did not set a specific growth target, talking only of "medium-high economic growth." But state media said its pledge to double China's 2010 GDP by 2020 would require an annual growth rate of around 6.5 percent growth.
This would mark a contrast with China's stated goal of "around 7 percent growth" for 2015 — and is a recognition of the slowdown in global demand for China's exports, and in the country's real estate and commodities sectors, which have seen GDP growth fall from 7.7 percent two years ago to 6.9 percent in the last quarter. One analyst quoted by the official Global Times said the blueprint was a reflection of the current "grim economic situation."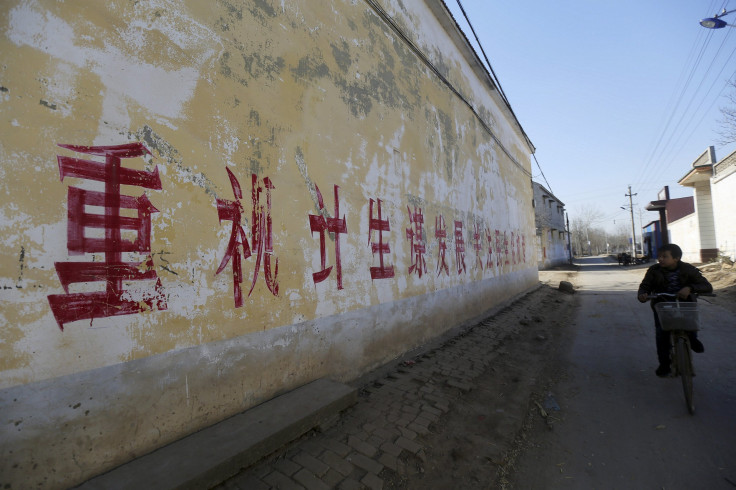 The plan pledges to promote innovation and "encourage mass entrepreneurship in the hope that it will lead to new technology," official reports said. It also promises a greater role for consumption and the service industry — and "clearer rules" for foreign investment in these fields: The plan confirms that China will soon adopt the "negative list" model, in which the state issues a list of areas that are off limits to foreign investors, with everything else allowed.
It said the focus would now be on making growth balanced, inclusive, equitable and sustainable, with green issues given a high priority. This is an apparent recognition of the inequalities and ecological problems that have been the side-effects of two decades of previously breakneck growth. An editorial in the Global Times said the "goal cannot be fulfilled if China doesn't improve many social aspects such as social security and environmental protection."
Full details will not be revealed until March's legislative session, but the plan appears to try to address some of the sources of public frustration in China: As well as pledging that wages will continue to rise, it promises a universal national old age pension insurance scheme by 2020 — providing a social safety net for some 200 million mainly rural people, who are not currently covered. It also promises "full scale" critical illness insurance for all. So far some 650 million people, or only around half of China's population, are covered, according to the official Xinhua News Agency.
China's leaders also pledged to raise the percentage of the population with permanent urban residence rights from 36 percent to 45 percent. This is another contentious issue — though more than 50 percent of China's population already lives in urban areas, those who have moved there from rural areas to find work are not generally entitled to the same benefits as permanent urban residents.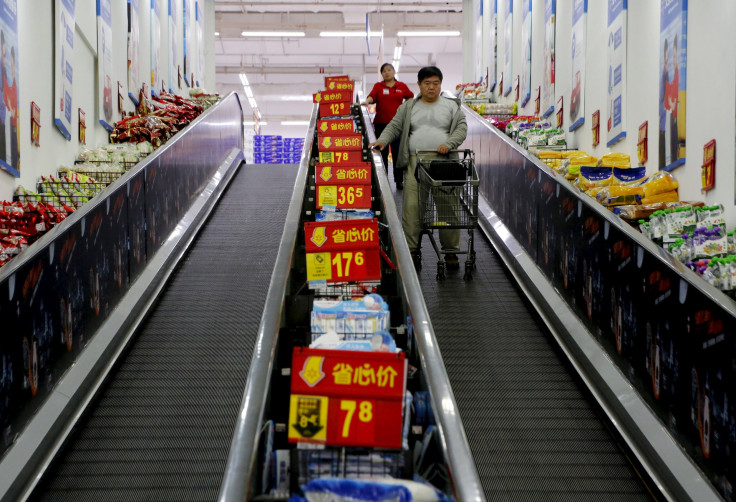 Analysts say all these moves are designed in part to encourage consumer spending, which China hopes to unleash to compensate for the recent slowdown in manufacturing and exports. The relatively populist nature of these policies echoes the party meeting's other key decision -- the scrapping of the controversial one-child policy announced Thursday. The Global Times described the decision as a "triumph of the people's will" and observers said such moves may be aimed at promoting public enthusiasm for official policies at time of economic challenges.
But the Chinese government has also faced criticism from international investors for what some saw as a lack of transparency in its handling of China's stock market slump and currency devaluation this summer. A recently announced plan outlining reforms to the country's powerful state enterprises, which many consider to be a drag on the country's economy, taking up too great a percentage of bank loans and market listings, was also seen as disappointing in its scope.
The foreign business community has long called for the opening of more sectors of China's economy to international investment, and Joerg Wuttke, head of the European Union Chamber of Commerce in China, told International Business Times that the issuing of the planned negative list was welcome. But he said foreign companies would be waiting to "see how it shapes up" when details are released in the coming months. At present, he said, foreign companies -- especially those in areas like finance, insurance and legal services -- had been kept on "the slow boat to China" by a "regulatory straitjacket," which meant their business only accounted for a tiny percent of these fields in China. Wuttke said there was optimism that there would be more progress, but there was still resistance to reforms in China's system. He added that there were still "many officials" below the top level "who don't fully believe in market forces."
Even the Global Times, while saying that the draft Five Year Plan provided new grounds for confidence, said a lot depended on "how fruitful the reforms turn out to be."
© Copyright IBTimes 2023. All rights reserved.