China's 'Silicon Valley' Shenzhen Topples Beijing, Shanghai As Most Expensive Housing Market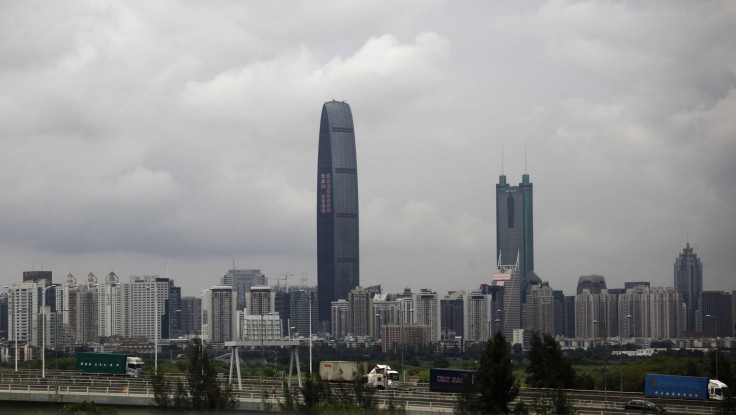 The Chinese city of Shenzhen reportedly emerged as the country's priciest real estate market according to monthly data for property prices in 100 mainland Chinese cities released by SouFun Friday. Average home prices shot up almost 40 percent in 2015, elevating the city over Beijing and Shanghai, China's two largest cities.
Analysts have indicated that the Shenzhen's surging population, attracted by jobs at internet and finance companies headquartered in the area have pushed property prices more than twice the national average.
"The population in Shenzhen has surged from roughly 18 million to 21 million in one to two years," Andy Lee, the Shenzhen-based chief executive of Centaline Property Agency for Southern China told the South China Morning Post.
However, Lee cautioned that Shenzhen's rapidly growing property market may lose some momentum this year, forecasting price gains of around 5 to 10 per cent.
The city, dubbed "China's Silicon Valley", headquarters about 10 per cent of all new startups in the county and is home to Chinese internet giant Tencent and Dajiang Innovation Technology, one of the world's largest drone manufacturers. Many foreign banks and leading financial institutions have also set up shop in Qianhai, a special economic zone inside Shenzhen.
SouFun data indicates that Shenzhen technically overtook China's two largest cities from June, holding its position at the top of the tables for six straight months. Shanghai was toppled from its pole position in 2014 to second place in 2015 and Beijing came in third.
China's government loosened state regulation on housing and cut interest rates six times in 2015 to boost the housing market. Property prices in China -- a closely watched barometer for the mainland economy -- makes up around 15 percent of the China's gross domestic product.
© Copyright IBTimes 2023. All rights reserved.