China's Stock Market Boom Sees Shanghai Exchange Grow Too Big For Its Own Computers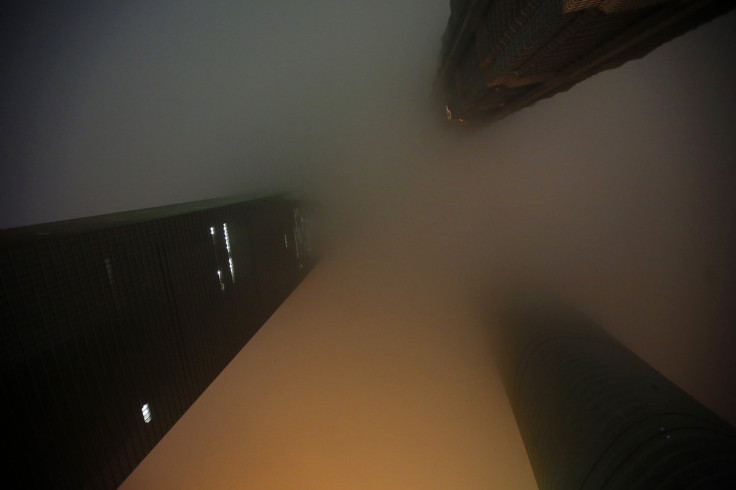 SHANGHAI -- A boom in China's stock markets caused confusion on the Shanghai bourse on Monday, when it grew too big for its own computer software to handle.
Trading on the Shanghai Stock Exchange (SSE) totaled 1.15 trillion yuan ($185 billion) -- the first time it has exceeded the one-trillion mark. However the exchange's computers were not able to display the figure fully, since its computer software simply did not have enough zeros, according to officials.
A massive investment rush this year has sent China's markets soaring to seven-year highs. Last month, turnover on both the country's main exchanges, in Shanghai and Shenzhen, was larger than that of the New York Stock Exchange, according to Reuters.
The SSE said in a statement that its software was "not designed to report numbers that high," according to the Shanghai Daily. It said the exchange's current software package, which is more than 10 years old, was being "gradually replaced."
The Shanghai stock market has almost doubled in value over the last six months, and recently rose above the 4,000 mark for the first time in seven years. Last week alone it rose by more than 6 percent. Expectations of fiscal easing to boost China's slowing economic growth have contributed to the boom, while the slowdown in China's real estate market over the past two years has made investors eager to find other avenues.
"People in China don't have many other places to invest their money," Mike Lu, a retail investor in Shanghai, told International Business Times. "The housing market is so flat, so people are looking at the stock market again -- and they're also looking at Hong Kong, where values are lower."
After years when the mainland stock markets remained slack, and a boom and bust in the middle of the last decade, the Shanghai and Hong Kong exchanges last year launched a 'through train,' which has brought in more foreign institutional investors, and allowed Chinese retail investors to invest in Hong Kong's market. After a slow start, mainland investment in Hong Kong has grown rapidly in the past few months, and the CEO of the Hong Kong exchange recently said that the daily quota was likely to be raised by over 30 percent.
The Chinese government has appeared happy to encourage the boom, analysts say: last week it relaxed trading rules, allowing retail investors, who make up a significant proportion of market trading, to open up to 20 accounts with different brokerages rather than just have one account as in the past. Observers said the move was designed to encourage ordinary investors by removing limits that made it harder to invest across China's several different boards and markets -- and would also force brokerages to offer more competitive prices.
However some analysts have warned of risks: "They opened the floodgates by allowing margin trading, allowing punters to leverage up two or three times, now they're allowing them to open so many accounts," Andy Xie, former chief economist for Asia at Morgan Stanley, told IBTimes. "It could stoke up a bubble -- and if there's a crash then people will lose their money and won't be able to consume."
China's official Xinhua news agency last week noted the stock market crash of 2007-2008, when the Shanghai exchange plunged from over 6,000 points to just 1,665. It said that what it described as the recent "madness" on the country's stock exchanges was "a worry" -- particularly since China's GDP growth fell from 7.3 percent in the last quarter of 2014 to 7 percent in the first quarter of this year.
Last weekend, authorities did announce a ban on over-the-counter margin trading -- when brokerages lend investors money to buy shares. Officials also called on retail investors to be cautious in their investments. And some may have heeded their advice. The Shanghai Composite Index fell 1.64 percentage points on Monday, closing at 4,217 -- though it rebounded on Tuesday, climbing 1.81 percent to 4,293.62 by mid afternoon.
However, the government on Sunday also cut the bank reserve requirement ratio, releasing more liquidity into the economy. And some analysts say a booming stock market will be good for innovation -- and may help a new generation of entrepreneurs to raise funding, particularly from China's New Third Board, focusing on start-up enterprises, which has grown more than 50 points this year.
A draft securities law, currently being studied by China's legislature, is expected to speed up initial public offers, and relax rules that prevented those working for the stock markets or stock trading companies, and their families, from investing in stocks. Under the draft law, such people would be allowed to trade, providing they reported this to their employers.
The Shanghai Morning Post on Tuesday quoted some stock market investors as expressing concern that this rule change would lead ordinary investors to lose out. However one economist, Song Qinghui, told the paper that such a move would improve transparency and bring trading by stock market professionals, which he said existed anyway, into the open; he added that in mature markets such practices were normal.
© Copyright IBTimes 2023. All rights reserved.