Shanghai Design Show Catches Wave Of Growing Chinese Lifestyle Market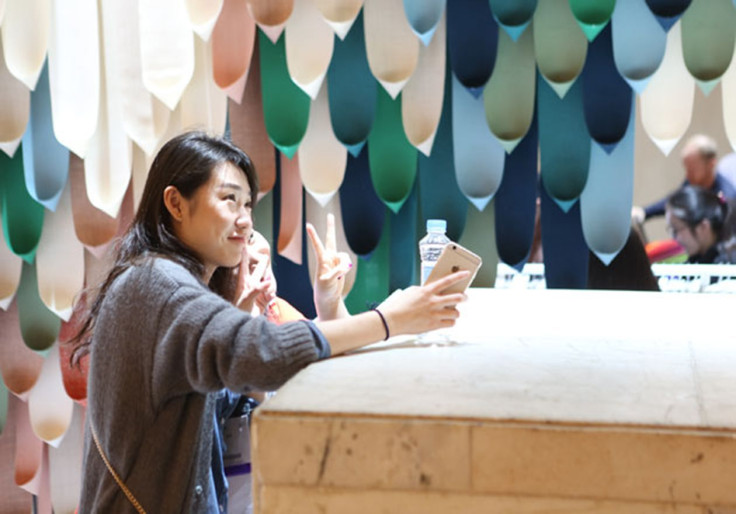 For the past four days, Shanghai's old Stalinist exhibition center, built by Soviet architects in the 1950s, has been home to items the people who built it would have found very unfamiliar. Giant steel-framed table-soccer games, baths made of solid marble, chairs in the shape of cows, complete with udders -- all these caught the attention of tens of thousands of visitors to Design Shanghai, the biggest lifestyle design show ever held in China. The event signals a growing interest in design by the Chinese middle class, which already includes two-thirds of urban consumers and whose income may double in the nine years up to 2022.
"Everyone's saying now that China will be the biggest market for design, everyone believes it. It's such a transformation. Ten years ago China wasn't on anyone's radar ... But this year the top galleries in the world are here," Mike Dynan, director of Media 10, the British company that organized the show, said. The show's second edition this year was three times the size of last year, he said, adding that it has captured the interest of a growing number of international design companies keen to break into China's fast-developing lifestyle market.
The names are familiar to Western audiences: there were stone furniture designs by star architect Zaha Hadid, new designs by crystal maker Swarovski, work by Marcel Wanders for Baccarat and Christofle. Porcelain maker Rosenthal brought the works of legendary designers including Bauhaus founder Walter Gropius. But for China's middle class, this type of design is a relatively new idea.
"There are a lot of new homeowners, and housing estates and apartments are going up fast, so people are thinking about design, and there are more design magazines too," said Design Shanghai's creative director, Ross Urwin, who has worked on projects in China over the past decade. "People's eyes have been opened, and they're really interested in this industry."
While only a few can afford some of the more lavish items on display here, ordinary middle class consumers are also becoming increasingly discerning in their tastes, according to Urwin. "The market is changing rapidly," he said. "I think the standards have really risen in the last three years. People are getting educated about what they want to buy. There's a hunger for design, and quality products."
"China is already the fastest-growing market in the world for art, and wine collections," Dynan said. "Over the next 10 years I think it will become the biggest market for collectible design, and objets d'art too."
Right now, China's ongoing anti-corruption campaign may have slowed the expansion of some luxury brands in the country, and the enthusiasm of the crowd at the exhibit didn't always translate to sales.
An auction of collectible designs at the show attracted only a handful of participants this year, exhibitors said. But smartly dressed young urbanites queued up to take photos of a unique dragon clock by British designer Dr. John C. Taylor (a companion piece to the clock he made for Corpus Christi College at Cambridge University), gazed at Dutch glass tables and Swedish metal tableware, and made themselves comfortable on designer chairs and sofas from around the world.
And it's not only China's consumers who are making an impact on the design market. The show also featured works by 20 up and coming Chinese designers. According to Dynan, they could eventually make as much of an impact on the global scene as Chinese artists have over recent decades.
"The new generation of Chinese people are just so design-conscious and design-savvy," he says, "and the emerging Chinese design talent is going to get stronger and stronger. I'm told that there are now more Chinese design students graduating each year than from the whole of Europe put together. You've only got to go to any of the design colleges in London now and see who the best graduates are. There are so many Chinese designers. And many will later come back here to work."
When Jaguar Land Rover, one of the show's sponsors, was asked to send one of its lead designers from Britain to take part in a forum at the event, she turned out to be a Chinese citizen, originally from Shanghai, Dynan said. The judges of the event's Emerging Chinese Designer competition, organized by the Chinese edition of Architectural Digest magazine, enthused over the eventual winner, Furong Chen, both for his minimalist table and chair combination, and for his ability to work in six different materials, including wood, copper, and cement. "He's even invented a kind of 'bendable concrete'," says Urwin, who was one of the judges. "We all felt, this guy's work is amazing -- he's so international, not just thinking for the Chinese market."
At just 27 years old, another participant in the show, Frank Chou, a Beijing-educated designer of furniture and lighting, has already made an international impact, designing for several big-name furniture brands. However, he says that while China has many young designers with good ideas, the education they're receiving often still does not prepare for them the realities of getting their designs manufactured.
"99 percent of student designers only focus on what something looks like," Chou said. "They don't know about the practicalities of making a product -- so when they try to make things there'll be lots of problems, and often they can't put it into practice."
But though he thinks Chinese designers may take time to mature, he says there's no question that the nation's young generation of consumers will continue to seek ever more interesting design works to accompany them through their lives.
"In my opinion, most people born before the 1980s in China never really had the chance to develop their own personalities, because of social and economic pressures," he said. "But those born in the 1980s and '90s have begun to have a capacity for independent thinking -- and they also have the ability and the space to make their own decisions.
"And the people born since the start of the new millennium will have even more choice, more freedom to make decisions," he added, "so this market will continue to change."
© Copyright IBTimes 2023. All rights reserved.
FOLLOW MORE IBT NEWS ON THE BELOW CHANNELS