China's Tesla Killer, NIO, Plunges 74% As It Struggles To Survive
Premium electric car manufacturer, NIO, sheds off more than $5 billion in losses.
The Shanghai-based company that is dubbed as "China's Tesla" is set to announce Tuesday a $370 million loss in the second quarter. Tesla, the leading EV in the market, took 15 years to rach up $5 billion in losses. According to Bloomberg, however, "NIO Inc., the electric-vehicle maker that some see as China's Tesla, did it in four."
NIO is led by founder William Li and is backed by the multinational investment holding conglomerate, Tencent Holdings Ltd.
The loss is due to weak sales and losses. In 2018, NIO's cumulative delivery of ES8 was only at 11,348, and in 2019, it delivered 6,202 from Jan to May. Vehicle recalls have hurt the company too. In June, NIO recalled almost 5,000 manufactured units. In fact, some of those Electric SUVs were made only last year, but incidents of battery fires led NIO to recall them. These have led NIO to plunge about 74% since hitting its record-high $11.9 billion last year.
NIO has also laid off some of its employees and closed its office in Silicon Valley. The company also plans to reduce its employees by the end of September.
NIO's stock traded 10.08% lower as a result of the expected quarterly report; it was trading at a 52-week high of $10.64 but has fallen to $2.72 on Monday.
Li and Tencent Holdings have already stepped in to do damage control and collectively put up $100 million. In an interview with BNN Bloomberg in June, Li was not too concerned about the decline of his company's stock price and has emphasized NIO's "long term value."
Automobile manufacturing is always known for its intense competition and its capital-intensiveness. The same woes have caused much drama for Tesla's Elon Musk.
For NIO, however, competition is only going to get tougher. The challenge they will soon face this year also comes from their American counterpart, as Tesla is poised to set up manufacturing in China.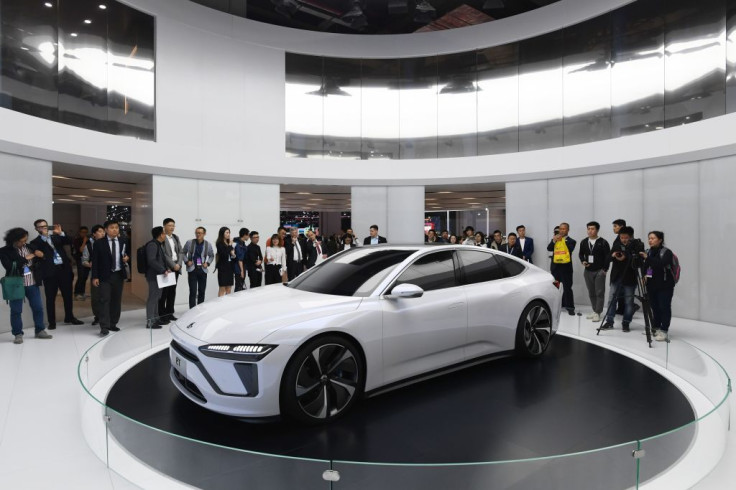 © Copyright IBTimes 2023. All rights reserved.