Tesla Model Y Release: Possible Hurdles For Crossover SUV
Elon Musk's mysterious pickup may seem more provocative now for Tesla enthusiasts because of what little information we know about the new utility vehicle.
However, despite all the attention, there's no denying that the Tesla Model Y remains to be one of Musk's new vehicle lineups that has a lot of sales potential. The crossover SUV is expected to be launched sometime next year.
Tesla's chief engineer has high hopes for the new vehicle and even predicted that it would outsell the Tesla Model 3, currently the best-selling vehicle in their lineup.
"It has the functionality of an SUV, but it will ride like a sports car. So this thing will be really tight on corners," Musk said during the Model Y reveal early this year.
Musk said that the new SUV will be the "safest mid-sized SUV by far." The enigmatic CEO also said the Model Y will receive the highest marks in terms of safety and that is can "do basically anything just with software upgrades."
The Tesla Model Y is expected to take advantage of the current boom of the SUV market in America which is slowly moving away from the lure of sedans - a gloom prospect for the Model 3. Despite Musk's positive outlook when it comes to the Model Y some analysts are seeing problems that the crossover SUV could face prior to its official launch.
Per a report, the first problem is the loss of U.S. credit. When the Model 3 was launched, those who placed their order for the electric vehicle were able to get a $7,500 Federal EV credit. That advantage will be completely gone by the first quarter of next year so it might be a problem for interested customers to outright pay $39,000 for the Model Y base model.
The next problem would be the competition. According to the report, the electric crossover SUV will be facing much tougher rivals compared to the Model 3 back when it was introduced.
Among its notable rivals is Volkswagen which is expected to launch ID.4 crossover in 2o20 which boasts of 300 miles of range. Ford is also working on a super electric SUV - a Mustang-inspired vehicle that is also set to launch next year. Lastly, BMW iNext is also set to come out in 2021 when the Model Y Standard Range Model will make its presence felt.
So can the Tesla Model Y overcome all these hurdles? Only time can really tell.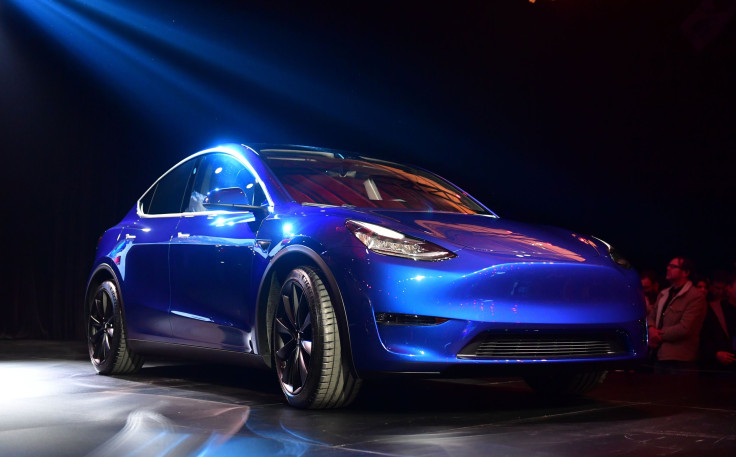 © Copyright IBTimes 2022. All rights reserved.
FOLLOW MORE IBT NEWS ON THE BELOW CHANNELS