China's Xu eyes the ball as he serves during table tennis game [PHOTO]
China's Xu Xin eyes the ball as he serves against Timo Boll of Germany during their table tennis game at the Volkswagen 2011 China vs. World Team Challenge event in Shanghai June 25, 2011.
China took the men's crown at an international table tennis competition on Saturday.
China's Ma Long, Xu Xin and Ma Lin has beaten their World Team rivals from Germany, Japan and Seoul 4-1 in a team challenge in Shanghai.
Also Read: [PHOTOS]More than 300 New Animal Species Found in Philippines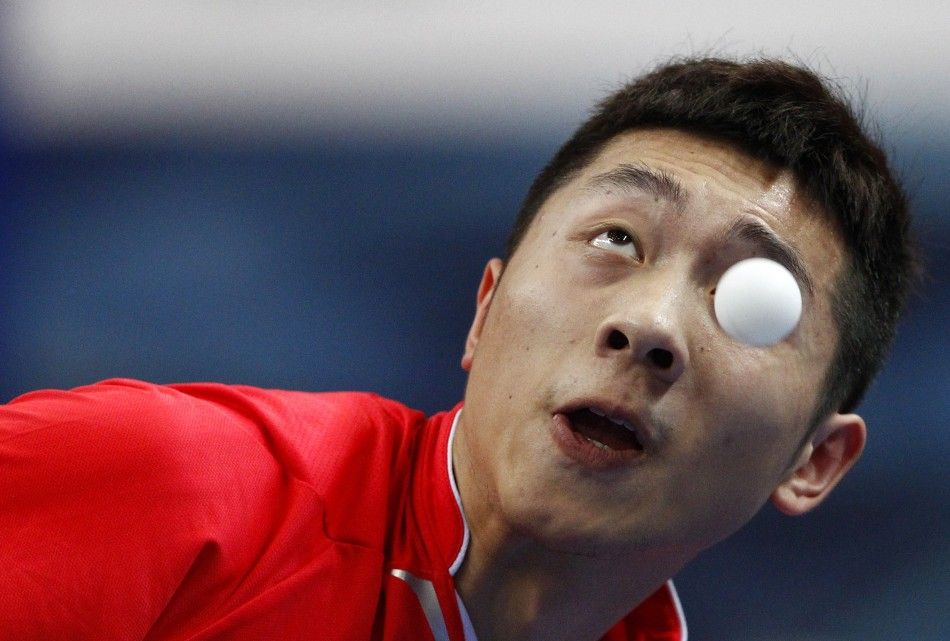 © Copyright IBTimes 2023. All rights reserved.