Chinese Analyst Calls Out Russia's 'Flawed Logic': Obsession With Land
KEY POINTS
Gong said Russian leaders have taken the wrong path for rejuvenation
He said no country would dare to invade the "world's No 2 military power"
However, the article soon vanished from the Chinese online platform
A Chinese military analyst has countered the Russian rationale for invading Ukraine, calling Kremlin's arguments "flawed." Gong Fangbin, who worked formerly with Beijing's top military academy, put up his article on Chinese social media WeChat last Tuesday.
"I still don't see how any country would have dared to invade the world's No 2 military power," Gong Fangbin, a retired professor of the People's Liberation Army (PLA) National Defence University, wrote in a recent online article. "Russia has shown the world time and again that no one dares touch an inch of its land," he was quoted by South China Morning Post.
Though Beijing and Chinese media have largely refused to condemn Russia for the war, Gong minced no words when he countered Kremlin's claim that it was cornered by the West and Nato into invading Ukraine.
"What's the real reason [for Moscow] to attack Ukraine? I think it's because the Russian leaders have taken the wrong path for rejuvenation," the retired professor of the PLA National Defence University said in the article.
He added that Russia's rationale that the invasion was triggered by "security concerns" was flawed. Gong said the dilemma faced by Russia as it took heavy losses on the ground was the aftermath of choosing a path "long forsaken by human civilization."
He also pointed to Russia's obsession with "grabbing land." "In the age of liberalization of global trade, countries don't have to gain power through … grabbing land. This can be done through technology and capital. But Russia is still obsessed with owning land," Gong wrote.
Interestingly, the article seems to have vanished from the online platform. However, Gong confirmed to the South China Morning Post that he indeed wrote the article. He, however, refused to provide additional details.
Chinese authorities exert strict control over the country's internet and claim that their censorship rules do not infringe on their citizens' right to free speech.
Ironically, Gong is not the first person to voice his dissent in China against the Russian invasion of Ukraine. Earlier, Gao Yusheng, China's ambassador to Ukraine between 2005 and 2007, had said that Russia was showing signs of having lost the war. His comment that Moscow's global status was set to decline initially appeared in a local news outlet, but vanished soon after from the internet space.
Yan Xuetong, dean of the Institute of International Relations at Tsinghua University, too had said that China had not benefited from the war and Russia was set to pay "a huge price."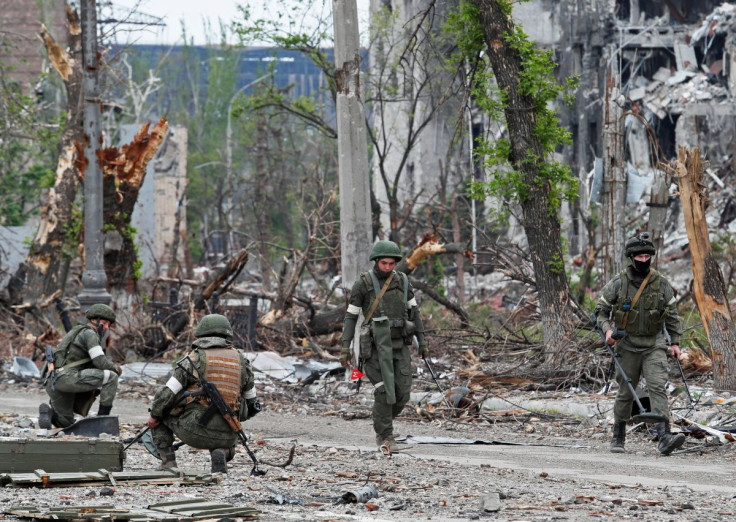 © Copyright IBTimes 2023. All rights reserved.