Chinese Counterfeit Meat Operation Shut Down: Sold Rat, Fox, Mink Meat As Lamb For Four Years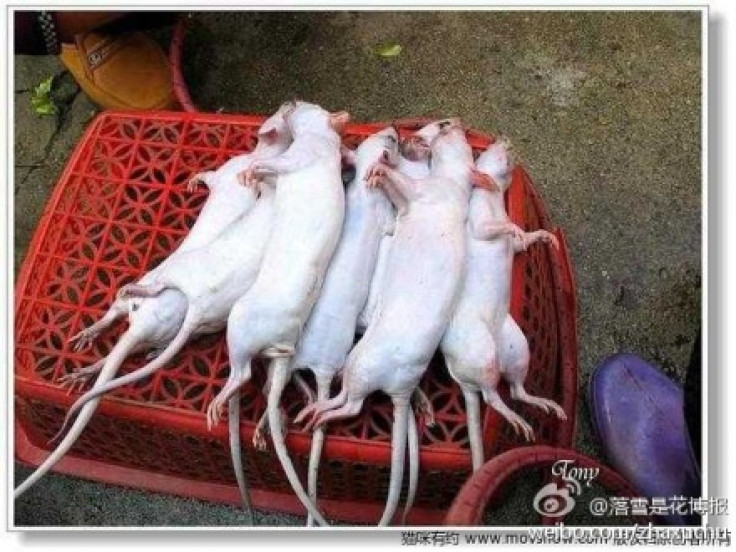 Police in China apprehended a group of criminals who have been selling rat, fox or mink meat as lamb for the past four years to markets in Shanghai and surrounding areas and made up to 10 million yuan ($1.6 million), according to Modern News, a Chinese daily newspaper.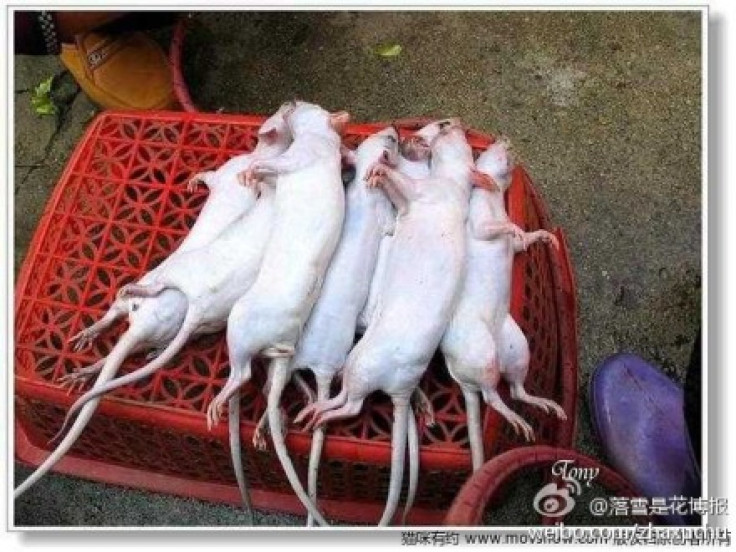 In February, 200 police officers in the city of Wuxi, located in the coastal province of Jiangsu, successfully raided a large lamb counterfeiting group, apprehended 63 suspects, shut down more than 50 hidden operations and seized more than 10 tons of semi-finished products and processing substances.
Since 2009, the group, led by a suspect identified only by his last name, Wei, purchased fox, mink, rat and other uninspected animal meat and processed it with gelatin, carmine and nitrate to sell as lamb in Shanghai and surrounding areas. The demand for lamb, used in lamb skewers and hot pots in China, is especially high in winter months, giving the criminal group ample opportunity to sell its relatively cheap "lamb."
This is just the latest news in counterfeit meat in China. In March, Jiangsu police raided an operation that processed inferior pork products with industrial rosin, a substance clearly outlawed in China. An operation in the northeastern province of Liaoning was found selling pirated, uninspected beef products worth more than 60 million yuan. A food produce company in Inner Mongolia sold 6 million yuan worth of inferior beef before it was shut down, according to a notice from the Ministry of Public Security of China.
Over the past three months, police forces all over China have been cracking down on counterfeit food products, arresting 3,576 suspects and seizing 20,000 tons of counterfeit meat, according to the ministry.
Netizens discussing the topic of "rat meat" on Weibo, China's microblogging site, showed in equal parts disgust and anger.
"Let's go get skewers -- which flavor would you like, rat, fox, or mink?" Weibo user yuyong933 quipped.
"We are making our way down the zodiac," Weibo user wuxiweishenghuo said, in reference to the animals indicating Chinese astrological signs. "We are too cruel -- how many mice have died in our mouths?"
With so many counterfeit meat scandals in the past months and the still-ongoing bird flu crisis, Chinese citizens are at a loss as to what they can safely consume.
"We can afford to eat meat, but what meat are we eating?" many wrote.
© Copyright IBTimes 2022. All rights reserved.
FOLLOW MORE IBT NEWS ON THE BELOW CHANNELS