Horsemeat Found In Ikea Meatballs, 1,675 Pounds Of Product Halted In Czech Republic [PHOTO]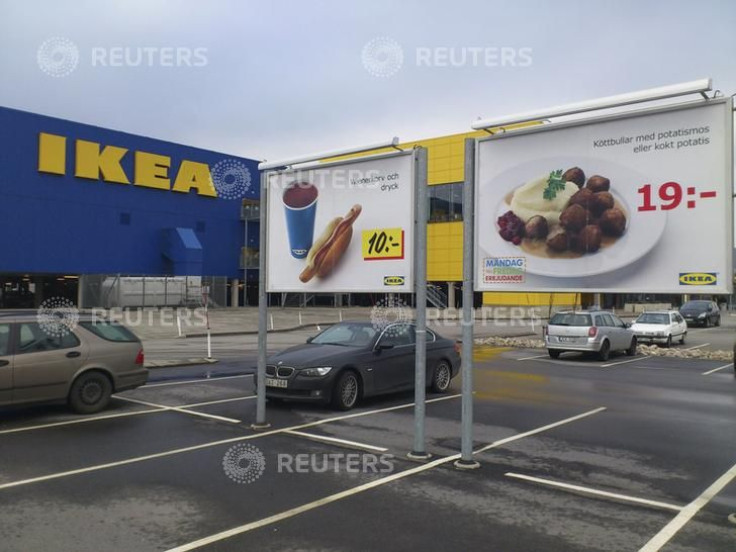 The latest horsemeat controversy sweeping Europe now includes Swedish furniture giant Ikea, after authorities confirmed Monday that horsemeat had been detected in frozen meatballs labeled as beef and pork and sold in 13 countries by the retailer.
According to the Czech State Veterinary Administration, horsemeat was found in one-kilogram packs of frozen meatballs made in Sweden and shipped to the Czech Republic for sale in Ikea stores there. A total of 1,675 pounds of the meatballs were stopped from reaching the shelves.
A spokeswoman for the retailer, as cited by The Associated Press, said that affected batches had been shipped to stores in Slovakia, Hungary, France, Britain, Portugal, the Netherlands, Belgium, Spain, Italy, Greece, Cyprus and Ireland. The spokeswoman suggested that while meatballs were taken off shelves in Ikea stores in the aforementioned stores, other shipments of meatballs were not affected.
Ikea's Swedish branch took to its Facebook page amid the horsemeat controversy to announce that it won't sell or serve any meatballs at its stores in Sweden out of concern for "potential worries among our customers."
As the spokeswomen said that the retailer was conducting its own tests of the affected batch, she added that Ikea saw no reason to extend that guidance globally. She also mentioned that two weeks ago Ikea tested a range of frozen food products, including meatballs, and found no traces of horsemeat.
While Ikea is known mainly as a furniture retailer, its stores feature restaurants and also sell typical Swedish food, including the so-called Kottbullar meatballs.
Just last week, Nestlé (VX:NESN) announced that it was pulling beef pasta meals from supermarket shelves in Italy, Spain and France after traces of horse DNA were discovered in product supplied by German firm H.J. Schypke.
The Swiss company said levels found were above the 1 percent threshold the UK's Food Safety Agency uses to indicate likely adulteration or gross negligence.
The Switzerland-based company said it is removing two chilled-pasta products, Buitoni Beef Ravioli and Beef Tortellini, from sale in Italy and Spain immediately. Lasagnes à la Bolognaise Gourmandes, a frozen meat product for catering businesses by Nestlé Professional, produced in France, will also be withdrawn from sale.
Since the horsemeat scandal began in Ireland in mid-January, more than a dozen nations have detected horse flesh in processed products such as factory-made burger patties, lasagnas, meat pies and meat-filled pastas.
© Copyright IBTimes 2023. All rights reserved.
FOLLOW MORE IBT NEWS ON THE BELOW CHANNELS