Chinese Government Ramadan Ban Extends To Kashgar College's Muslim Students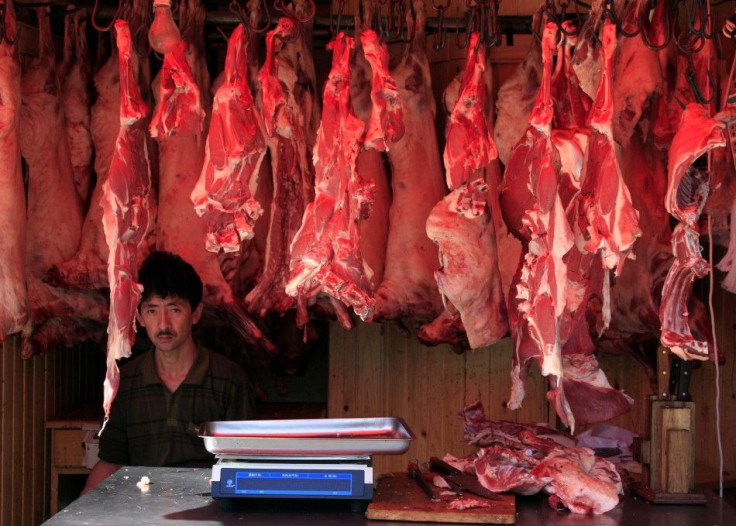 China's government caused a stir late last month when it announced that Muslim officials and children under the age of 18 were barred from observing Ramadan, the holy month of prayer and fasting. While the ban supposedly applied only to government employees and children, now a college in Kashgar is imposing it on its Muslim students.
Kashgar Normal College, located in the far western province of Xinjiang, has a significant population of Muslim students. Several days after the government announcement, the college sent a memo of new policies during Ramadan, in the latest move against the region's indigenous Uighur population, sparking outrage.
"Our college administration strictly forbids fasting and other Ramadan practices by Uighur students," an anonymous Uighur student told Radio Free Asia. "It is clear to us that those who refuse to eat will be warned of expulsion from the college or be deprived of their diplomas."
During Ramadan, practicing Muslims refrain from eating and drinking between sunrise and sunset. After sunset, they eat and drink. According to the student, the administration has discouraged fasting by distributing free bottles of water and lunch during the daytime and taking down the names of students who refuse, threatening to forward their names to the local Communist Party.
Furthermore, Muslim students looking to replenish themselves after several hours of fasting will not be able to find any open restaurants in or near the campus. Administrators allegedly ordered all food outlets in the surrounding areas to close during Ramadan evenings. Establishments in violation could face fines.
Despite extreme difficulty, some Muslim students are refusing to yield. "Although there are strict rules and their activities are closely monitored, some of the Uighur students continue to secretly fast," one said.
Some students manage to circumvent disciplinary action by leaving class early to get food during the daytime, and saving it until sunset.
Unfortunately, students say this is a temporary solution to what they feel is an escalating marginalization of practicing Muslims in China.
"They control all of our activities and private life," another student said. "Our college is not an academic institution but a political camp. If a student hopes to stay in this camp through the duration of the course, he or she must obey the rules and just remain silent."
© Copyright IBTimes 2023. All rights reserved.
FOLLOW MORE IBT NEWS ON THE BELOW CHANNELS