'DKNY Ramadan' Collection Launched For Muslim Holy Month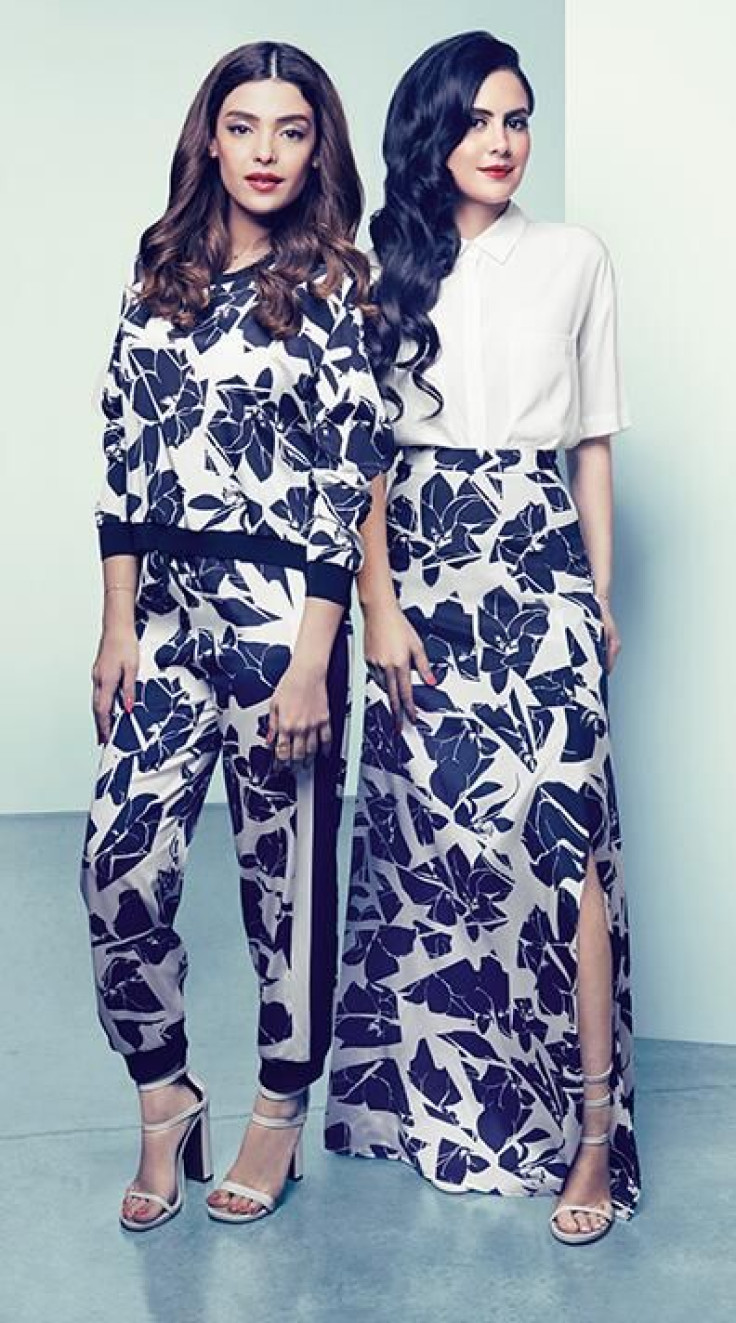 Just in time for Ramadan, DKNY is making its Middle Eastern debut with halal couture.
The LVMH-owned company, part of the Donna Karan International brand, launched its DKNY Ramadan collection Tuesday, for Muslims observing the holy month of daylight fasting. Ramadan began on Saturday and runs through July 28.
The 12-piece capsule collection is conservative with long, flowing dresses and skirts, jumpsuits and pants and long-sleeved and three-quarter-length jackets and shirts, conveying the modesty many Middle Eastern women strive for without skimping on fashion. Pakistani writer Bina Shah for The Independent said the clothes "walk the fine line between cosmopolitan and conservative, luxurious and ostentatious."
"The fabrics drape around the body, encasing the curves that nature gave Middle Eastern women without making them obvious, or attempting to disguise them in bag-like abayas," she wrote.
DKNY Ramadan was styled by prominent Middle Eastern fashion influencers — Yada Golsharifi, fashion editor of Styles Magazine, and Tamara Al Gabbani, a fashion designer in Dubai — who also model the collection for the #DKNYRamadan campaign.
The collection is a signal of the brand's expansion into Arab nations. Most recently, DKNY launched a Middle East website and opened several stores in Lebanon, Iraq, Jordan, Kuwait, Saudi Arabia, Bahrain, Qatar and the United Arab Emirates. DKNY Ramadan will be sold in the new Middle Eastern outposts.
DKNY is not the only brand appealing to Middle Eastern shoppers, either. In May, Chanel staged its Resort 2015 collection in Dubai, showing a collection that was a modern version of the Orient.
Many may wonder, though, if the DKNY Ramadan collection fits the ideals laid out in the Islamic holy month, which call for fasting, prayer and abstinence from dawn until sunset as well as a focus on charity. According to Shah, "there is no harm in buying a beautiful outfit in celebration of the month" as long as religious requirements are met.
"Ramadan may be dedicated to spiritual practice, but Muslims are raised to celebrate it, and to bring a joyous spirit to the entire month, enjoying its blessings and benefits," she wrote. "Yes, we're encouraged to spend our money on feeding the poor, on donating to charities, and to concentrate on God, rather than our wardrobes."
She goes on to explain that many in Muslim countries often do a year's worth of clothes shopping during the holy month because it can "accrue blessings."
Shah recommended the DKNY Ramadan line could be the perfect wardrobe for Eid al-Fitr, the three-day festival to mark the end of the month. The celebration, which marks the anniversary of the Quran being revealed to the Prophet Muhammad, involves exchanging gifts, eating feasts and praying together.
© Copyright IBTimes 2023. All rights reserved.
FOLLOW MORE IBT NEWS ON THE BELOW CHANNELS