Chinese Group Claims US Eats Corpses Of Coronavirus Patients, Turns Them Into Hamburgers
KEY POINTS
"The U.S. has been processing dead bodies from COVID-19 diseases into hamburgers," said an account on WeChat
The same account also said, "only a few dozen years ago, Americans ate blacks, Indians and Chinese"
The account was closed down for for fabricating facts, stoking xenophobia and misleading the public
China's more rabid anti-American social media warriors reached a new low by claiming Americans are grinding down and eating the dead bodies of fellow Americans killed by COVID-19.
This intolerable lie was recently posted on the popular social media platform, WeChat, under the account "Zhidao Xuegong." The phrase translates into the "Scholar Forum for Ultimate Truth."
"The U.S. has been processing dead bodies from COVID-19 diseases into hamburgers," wrote the author "Mr. Cloud," on the Zhidao Xuegong account. This diatribe was part of a post entitled, "Nearly Dead: the Sinking of the U.S."
Mr. Cloud then claimed COVID-19 might have already killed one million people in the U.S. He asserted dead Americans "were very likely of being processed into frozen meat, fake beef or pork, or processed into cooked meat as hamburgers and hotdogs."
The post went on to say, "Cannibalism has existed in the U.S. before … and only a few dozen years ago, Americans ate blacks, Indians and Chinese."
This anti-American post drew least 100,000 readers. Of this total, 753 gave money to support the account. In April, 17 posts by Zhidao Xuegong had more than 1.7 million page views.
The South China Morning Post (SCMP), however, was able to track down Zhidao Xuegong. Clever investigative work led SCMP to discover the Zhidao Xuegong is owned by the Shanghai Dianze Culture Development Company.
Company owner Yao Yuxiang said the content of the account was written by one of his employees named Wang Kai. He didn't explain who ordered Wang to do this and claimed the anti-American post "doesn't represent the company's stance." The Post tried but was unable to reach Wang for comment.
Analysts noted that while the fake news spread by Zhidao Xuegong doesn't represent China's official views, the content can cause a diplomatic backlash that might further worsen the already strained relationship between China and the U.S.
China has shut down the Zhidao Xuegong account on Sunday for fabricating facts, stoking xenophobia and misleading the public. Some political observers, however, are skeptical of the claim only one man could have done this considering the tight control the Chinese government exerts over the Chinese internet.
Zhan Jiang, professor of journalism at Beijing Foreign Studies University, contends only outlets conforming to the government line can expand quickly, allowing misinformation to overrun facts.
"The authorities prefer nationalistic voices and the recent anti-U.S. rhetoric," he told SCMP. "This account was closed down only because it is going too far by fabricating facts, which is now backfiring. In short, the authorities have many agents at their beck and call around them."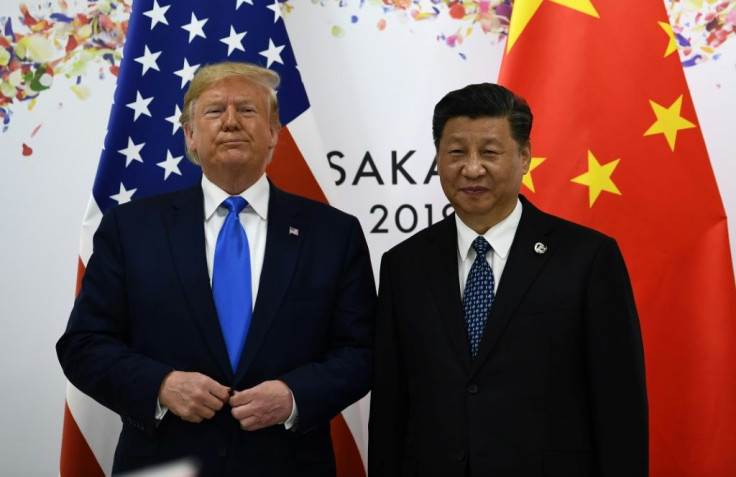 © Copyright IBTimes 2023. All rights reserved.