Chinese New Year Travel: China Adds Security Measures Amid Terrorism Concerns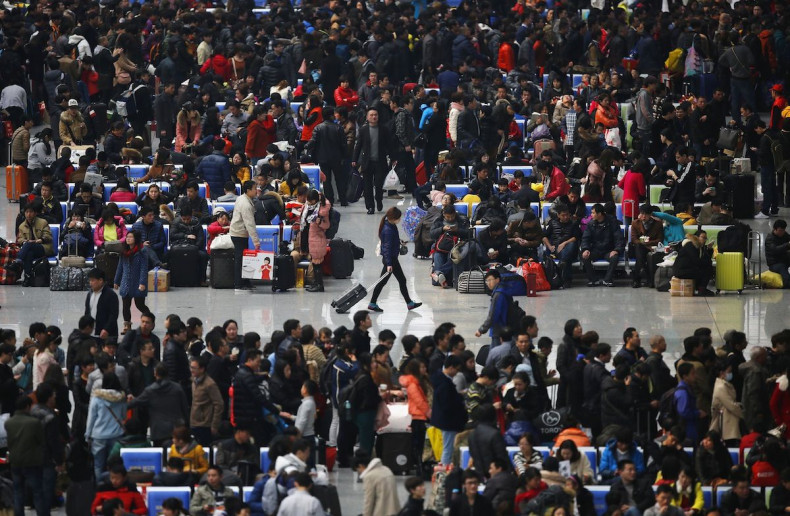 As China gears up for Chinese New Year, a 15-day holiday that marks the beginning of the Spring Festival travel rush, safety concerns loom. China's government has ordered special precautions amid concerns of controlling large holiday crowds and terror threats.
The Spring Festival is known for a busy 40-day travel period that's the world's largest annual movement of people, and the government predicts about 2.8 billion trips by train, plane, bus or car. The typically chaotic travel season has been further complicated by terror threats reportedly targeting public transportation in the southwest, prompting the U.S. embassy to acknowledge the potential threats and warn their citizens in China.
"The United States Embassy in Beijing is aware of media reports alleging that terrorists may be planning to launch an attack in Kunming, Yunan province over the Lunar New Year period," the notice read. The notice referenced attacks that took place in March last year at a Kunming train station, where 10 men brandishing knives and swords went on a stabbing spree attacking passengers at random, killing more than 30 people and injuring over 130. The Chinese government blamed Uighur separatists for the attack, as officials reportedly confiscated hand-made East Turkestan Islamic Movement flags, a group that the United Nations says is associated with al Qaeda.
"Although neither U.S. citizens nor foreigners generally were targeted in these attacks, such incidents pose a random threat to foreigners. As always, the Embassy urges U.S. citizens to pay attention to their surroundings when traveling in China and report any concerns to the local police," according to the U.S. embassy notice.
According to a circular released by the Chinese government, a greater number of armed security guards will control access to crowded transportation areas to help ensure the safety of travelers. The announcement also warned of punishment for officials who fail to put appropriate measures in place ahead of the travel season.
Aside from preparing for potential terrorist attacks, Chinese officials also hope to redeem themselves after the mishandling of the New Year's celebration in Shanghai, which led to a stampede that killed 36 people and injured another 49. After an official investigation, four Shanghai officials and police were blamed for having "inadequate safeguards" in place to handle the crush of people gathered for the event.
"The Chinese government is resolute in safeguarding the security and property of the masses and maintaining stability of the social order," foreign ministry spokeswoman Hua Chunying, said in a press briefing in Beijing in reference to the U.S. embassy notice. "I believe competent authorities will ensure the protection for the masses."
Hua added that while the U.S. and Chinese governments were aware of the threat reports, they were unable to verify them.
© Copyright IBTimes 2022. All rights reserved.