Chinese Official: Over 150 'Economic Fugitives' Hiding In United States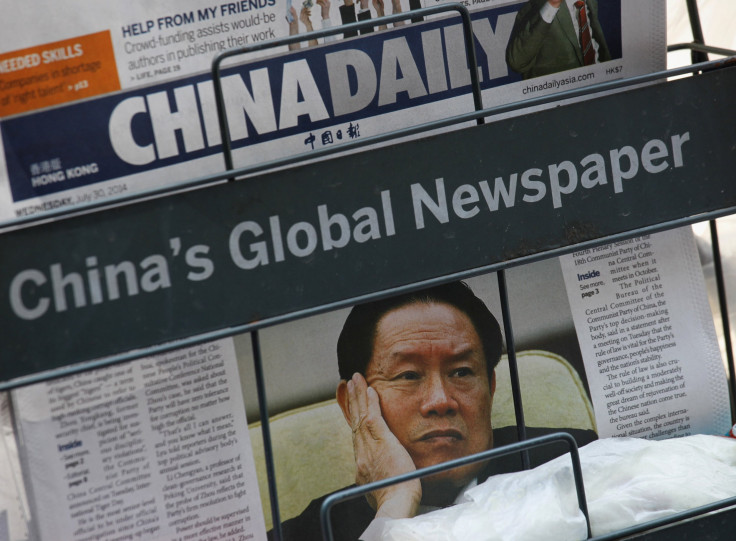 More than 150 Chinese accused of corruption and other financial misdeeds are hiding out in the United States, where the lack of an extradition treaty prevents China from recovering them, Chinese state media said Monday, quoting a top government official.
"We face practical difficulties in getting fugitives who fled to the United States back to face trial due to the lack of an extradition treaty and the complex and lengthy procedures," Liao Jinrong, director general of the Public Security Ministry's International Cooperation Bureau, told the China Daily.
The Chinese government, vocally led by President Xi Jinping, has made it clear that corruption will not be tolerated. Chief among the government's concerns is the fight against "naked officials" – those who move their families to foreign nations and use their connections abroad to engage in illicit business practices. More than 1 million of China's state functionaries and their families are suspected of shifting assets out of the country, Reuters notes.
The United States and Chinese governments do not have a set procedure or agreement concerning extradition, making China's efforts to recover economic fugitives in America all the more difficult. Of the many who have fled China, only two have been brought back from the United States over the last decade, China Daily said. "[U.S. judicial authorities] always think Chinese judicial organs violate suspects' human rights," said Wang Gang, another top official in the International Cooperation Bureau, according to the newspaper.
Despite the difficulties in recovering its fugitives, China launched a "fox hunt" in July for officials guilty of graft, Reuters reports. "This is a new message that the current administration is sending to the public," Zhu Jiangnan, an assistant politics professor at the University of Hong Kong, told Reuters. "In past years, the government didn't say very explicitly they will get corrupt officials back to China."
Officials from the Public Security Ministry are reportedly pursuing a meeting with top U.S. judicial authorities to establish cooperation in the pursuit of economic fugitives. Such a meeting would let the governments discuss extradition procedures and the recovery of stolen assets, China Daily said.
A 2008 report by the People's Bank of China suggest that anywhere from 16,000 to 18,000 individuals accused of corruption have fled China since the mid-1990s. Chinese authorities recovered more than 300 fugitives in the first half of 2014, state-run news outlet Xinhua said last month.
© Copyright IBTimes 2023. All rights reserved.
FOLLOW MORE IBT NEWS ON THE BELOW CHANNELS