Chinese 'Tesla Model S' Electric Car Planned From A Shanghai Startup; Youxia X Borrows Cues From Tesla Motors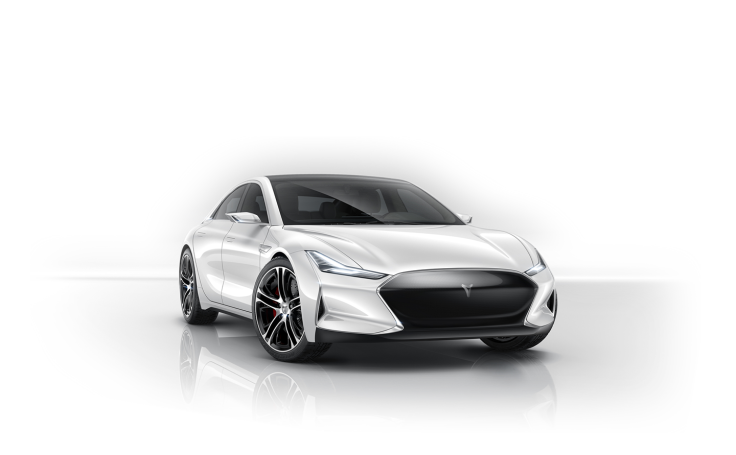 If imitation is the sincerest form of flattery, then China is home to the world's most ingratiating automakers. It's not uncommon for a few of China's dozens of domestic automakers to show up at auto shows in Shanghai and Guangzhou with a few blatant design rip-offs.
Now, Tesla Motors has become the latest foreign automaker to be flattered with the introduction of a Chinese variant that borrows heavily from the Silicon Valley electric car manufacturer. On Sunday in Beijing, Shanghai's Youxia Motors introduced the Youxia X, what it calls China's first all-electric sports car.

"A bit of Tesla up front, but certainly not too much," CarNewsChina.com says. The car is expected to be released late next year for a starting price of 200,000 yuan (about $32,000) -- or about one-quarter the price of the Model S in China.
The vehicle is the brainchild of 28-year-old Huang Xiuyaun, a fan of the 1980s American television series "Knight Rider," about a tech-savvy crime fighter (played by David Hasselhoff) and his sidekick KITT, an artificially intelligent 1982 Pontiac Trans Am. The Youxia X has an animated front end that mimics KITT's illuminated front end scanner bar. It's displayed from a front-facing digital screen that can be personalized with different icons. No word on how the screen would fare in a front-end collision.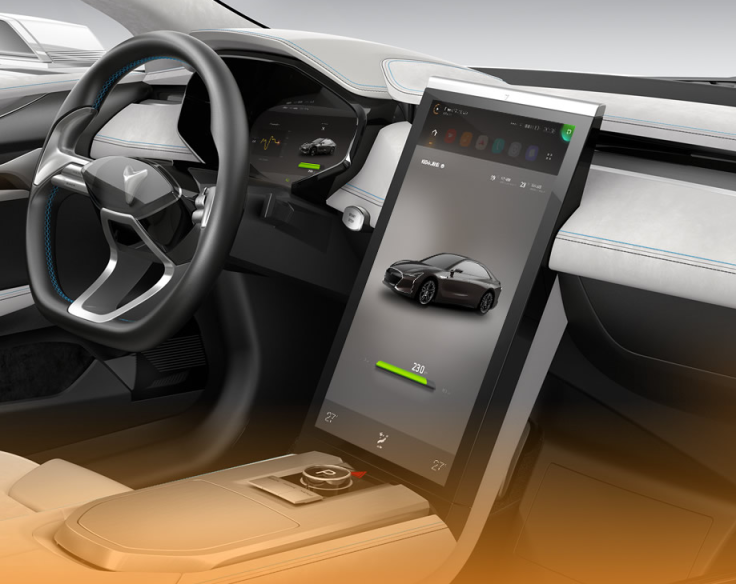 "My dream has always been that I wanted it to be like 'Knight Rider''s cool car," Huang said during Sunday's event, according to the Chinese-language cncms.com. The company says the car is aimed to compete with the Tesla Model 3, due out in 2018, and will sport a range of 265 miles per fully charged 85 kWh battery.
While not a carbon copy of the Model S, the Youxia X certainly has overt Tesla Model S design cues, including the bulbous nose, wheel rims, and flush door handles of the Tesla Model S. Inside harbors a large rectangular LCD dashboard touch screen and digital instrument panel with similar icons as Tesla's Linux-based operating system.

The Youxia X's Y-shape logo is hints at Tesla's "T" trademark, which became part of a legal battle in 2013 between Tesla and local trademark squatter Zhan Baosheng, who rushed to China's patent and trademark office before Tesla and snatched away the company's preferred Chinese name. Zhan failed, however, to block Tesla's use of its logo and name in China, and Tesla took back the www.tesal.cn Web address that had previously displayed Zhan's purportedly planned electric car.

The heavy borrowing of design cues from foreign automakers isn't relegated simply to China's marginal car companies.
Last year, Jaguar Land Rover was incensed when Changan Auto, one of China's Big 10 automakers, partnered with Jiangling Motors to release the Landwind SUV, one of the most overt knockoffs of a foreign model. In 2008, Great Wall Motors, China's largest SUV maker, was blocked from exporting its GWPeri minicar to Europe after Fiat successfully sued over the car's stark similarity to the Fiat Panda, one of Europe's best-selling minicars.

© Copyright IBTimes 2023. All rights reserved.