Chip Shortage Update: Staggering $210B In Revenue Losses Expected To Hit Automakers In 2021
With automakers predicting that the semiconductor chip shortage will continue for years, a new report from global consulting firm AlixPartners estimates that the cost to the global auto industry could balloon to a staggering $210 billion in revenue losses this year.
Alix Partners estimated a revenue loss of $110 billion for the global auto industry in May, and an initial loss of $60.6 billion in late January, revising both estimates as the chip shortage has worsened.
Compounding the issue is a production loss of 7.7 million vehicles in 2021, up from the firm's forecast of 3.9 million in May, which it attributes to COVID lockdowns in Malaysia and "exacerbated" problems elsewhere.
Mark Wakefield, global co-leader of the automotive and industrial practice at AlixPartners, said in a statement, "Chips are just one of a multitude of extraordinary disruptions the industry is facing—including everything from resin and steel shortages to labor shortages.
"There's no room for error for automakers and suppliers right now. They need to calculate every alternative and make sure they're undertaking only the best options."
Automakers have been struggling with a short supply of chips, which has caused a disruption to their production schedules, temporary plant shutdowns and vehicle delays. Some manufacturers have resorted to producing vehicles without chips, and others have warned the issue will only worsen as more electric vehicles – which have more chips – hit the road.
"Virtually any shortage or production interruption in any part of the world affects companies around the globe, and the impacts are now amplified due to all the other shortages," Dan Hearsch, managing director in AlixPartners' automotive and industrial practice, said.
"That's why it's critical that companies be armed with good information and analysis to begin with, and that they follow through with flawless, determined execution," he added.
The chip shortage, which began late last year, grew as consumers stayed home during the pandemic and the demand for tech products rose, diverting the component toward these devices.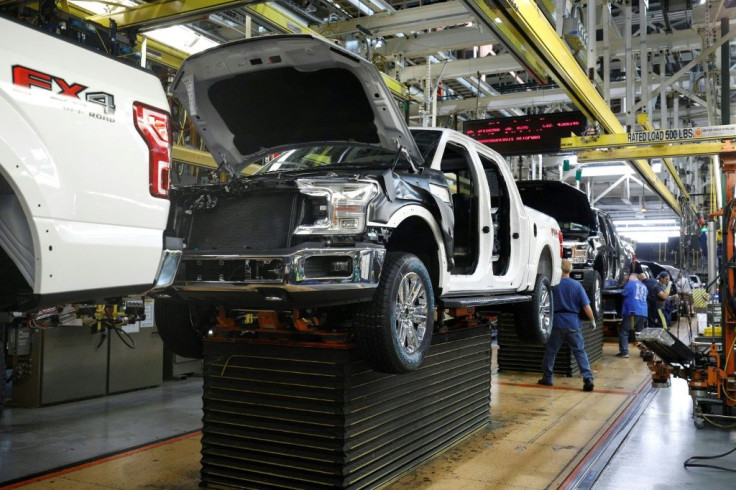 © Copyright IBTimes 2022. All rights reserved.
FOLLOW MORE IBT NEWS ON THE BELOW CHANNELS