Chipmaker Qualcomm May Face EU Antitrust Probe: Reuters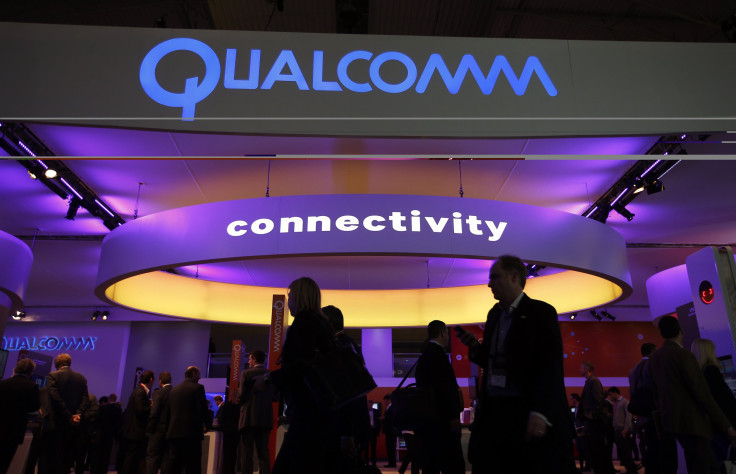 (Reuters) - Qualcomm, the world's No. 1 mobile chipmaker, may face a European investigation related to a four-year-old complaint from a subsidiary of rival Nvidia Corp, three people familiar with the matter said on Tuesday.
An EU probe would come at an awkward time for Qualcomm, which is seeking to end an investigation by China's pricing regulator into monopoly practices. If found guilty of breaching EU rules, the company could face a fine of up to $2.5 billion.
"The Commission may open a case after the summer," said one of the sources, who declined to be named because of the sensitivity of the matter.
British cellphone chipmaker Icera, acquired by Nvidia Corp in 2011, took its grievances to the European Commission in June 2010, accusing Qualcomm of anti-competitive behavior.
Details of the complaint were never made public. But another person familiar with the issue said Icera had accused Qualcomm of using patent-related incentives and exclusionary pricing of chipsets to discourage customers from doing business with Icera.
Until now, the issue appeared to have faded from the Commission's agenda, with the latest request for information to Qualcomm dated July last year.
But regulators decided to fast-track the case after Europe's second-highest court in June upheld a record 1.1 billion euro EU fine against U.S. chipmaker Intel for abuse of its dominant market position, according to one of the sources.
It is not unusual for the EU competition authority to take several years to build a case before opening an investigation.
The Commission's spokesman for competition policy, Antoine Colombani, declined to comment, as did Qualcomm. Companies can be fined as much as 10 percent of their global revenues for breaching EU antitrust rules.
Such cases hold a special resonance for the European Union as technology firms in the 28-country block seek to boost their competitiveness by developing new innovative products, said antitrust lawyer Rachel Bickler at Nabarro.
"Patent-related issues are very topical at the moment. I suspect technology and access to technology will remain very important to the Commission," she said.
In 2010, the EU competition authority scrapped a four-year probe into Qualcomm after Swedish mobile telecom gear maker Ericsson and U.S. rival Texas Instruments withdrew their objections against the company.
In 2009, South Korea's Fair Trade Commission fined Qualcomm 273 billion won ($268.6 million), the agency's biggest ever penalty against a single company, for abusing its dominant position in CDMA modem chips which were then used in handsets made by Samsung Electronics and LG Electronics.
© Copyright IBTimes 2023. All rights reserved.