Chipotle 'Confident' It Can Stop Outbreaks; Shares Rise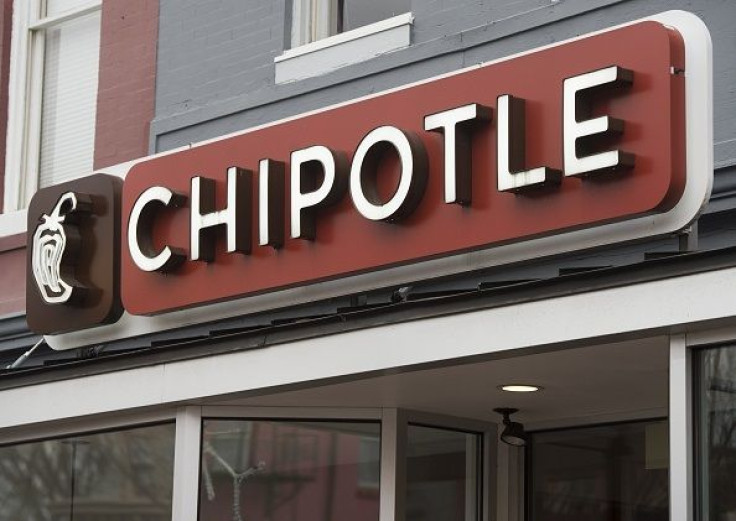 Chipotle Mexican Grill Inc executives on Wednesday said they are confident that steps they are taking to tighten food safety at the popular burrito chain will prevent future food poisoning outbreaks.
The company, which has won over diners and forced change on the restaurant industry by serving fresher, less-processed food, is grappling to overcome a series of outbreaks that have driven away diners, hammered its high-flying stock and spawned both a federal criminal probe and a shareholder lawsuit.
Shares in Chipotle, which uses meat mainly from animals that have not been given antibiotics and removed genetically modified organisms (GMOs) from its food, were up 5.4 percent at $425.94 in afternoon trade on Wednesday. Still, the stock is down more than 30 percent from pre-E. coli outbreak levels.
Among other things, executives said they are waiting for federal health officials to call an end to an E. coli outbreak that has sickened more than 50 people in nine states after first being linked to Chipotle restaurants in the Pacific Northwest on Oct. 31.
We "need to reassure our customers that this can't happen again, and that we are going to reduce the risk of this kind of an outbreak from occurring again to near zero," Chipotle founder and co-Chief Executive Steve Ells said at the ICR Conference in Orlando, Florida.
The company is working with suppliers and employees to eliminate food contamination through sourcing, training and testing.
Diners and food safety experts have been stunned by a recent series of Chipotle-linked outbreaks, which include E. coli, salmonella and norovirus.
Investors at the ICR Conference pressed executives for assurances that the chain's food is safe and chided them for what, at times, has been perceived as a lack of humility in their dealings with investors and the public.
Chipotle will begin efforts to woo back customers next month with stepped-up advertising and direct outreach to its most loyal customers.
Chief Financial Officer Jack Hartung warned that 2016 will be volatile.
"It's going to be messy in terms of margins. It's going to be messy in terms earnings. The visibility is not going to be great," Hartung said.
The Denver-based company last week disclosed that it had been served with a subpoena in a federal criminal probe linked to norovirus cases in California last year. It was also sued for allegedly misleading investors about its food safety controls.
(Reporting by Noel Randewich; Editing by Alan Crosby)
© Copyright Thomson Reuters 2023. All rights reserved.