Chipotle Says Norovirus Likely Sickened Boston Students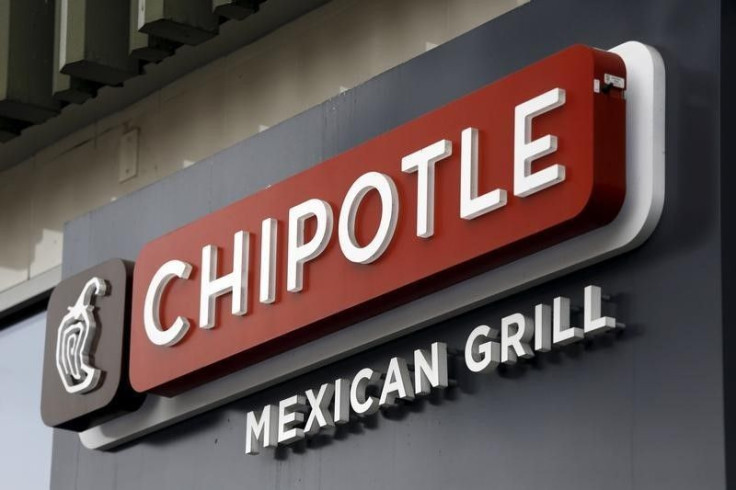 Chipotle Mexican Grill said on Tuesday that a recent incident in which a number of Boston College students got sick after eating at one of the burrito chain's restaurants in Boston appeared to be an isolated event. "There are no reports of illness from any other restaurants, and the pattern here looks like norovirus isolated to one restaurant," Chipotle spokesman Chris Arnold told Reuters.
Massachusetts health officials are investigating whether the 30 students were affected by E. coli. Chipotle has come under scrutiny after being linked to an E. coli outbreak in nine other states.
The states with reported cases are Washington, Oregon, Illinois, Maryland, Pennsylvania, California, Minnesota, New York and Ohio.
Chipotle Mexican Grill Inc. (CMG) | FindTheCompany
E. coli are bacteria commonly found in the intestines of humans and animals, some strains of which can cause severe food poisoning. It is spread by oral contact with fecal matter and can cause serious symptoms and even be life-threatening.
The fast-growing company, one of the stock market's strongest performers in recent years, warned last week that the E. coli outbreak would likely cause same-restaurant sales to fall for the first time in the company's history in the current quarter.
It also said sales could be battered by additional reports of illness.
Chipotle said on Monday it had temporarily closed its restaurant in Boston's Cleveland Circle, where a Boston College spokesman said all the students said they had eaten, while it worked with local health officials to investigate the illnesses.
Chipotle's stock has lost more than $100, or 14 percent of its value, since reports of food poisoning linked to the company emerged in November.
© Copyright IBTimes 2023. All rights reserved.