Christie Concedes Political Risks In Pushing Social Security Reform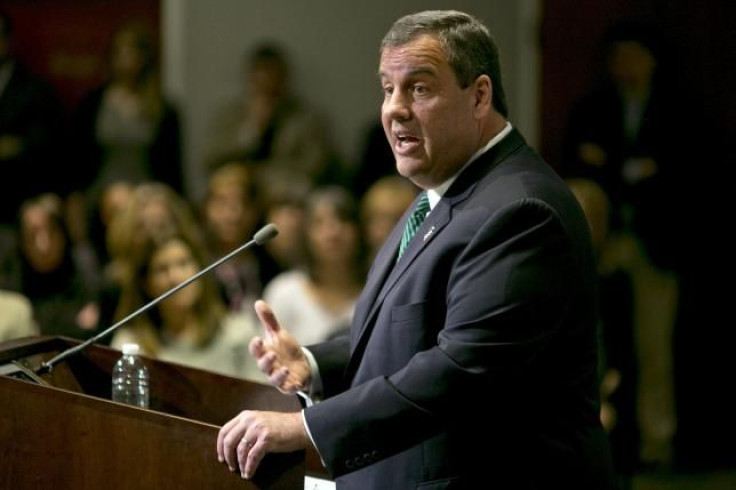 (Reuters) - New Jersey Governor Chris Christie, who is making cutting Social Security and Medicare the centerpiece of a possible presidential campaign, conceded on Wednesday that he is taking a risk with the proposal.
"There is no political upside to it," the Republican told more than 200 local residents who gathered to size up Christie ahead of a summit of potential 2016 Republican presidential candidates this weekend.
In a speech a day earlier, Christie proposed cutting Social Security benefits for some upper-income seniors, raising the eligibility age over time, and increasing premiums for Medicare, the healthcare program for the elderly. Radical changes to such entitlement programs have long been considered toxic in U.S. politics.
But Christie is trying to resuscitate his fading White House aspirations by billing himself as a blunt truth-teller willing to tackle the country's most intractable problems. His brief political circuit in New Hampshire, which holds an influential early nominating contest, is billed as the "Tell It Like It Is" tour.
The event on Wednesday was the first of two town hall meetings Christie will address in New Hampshire this week, and he was asked about his proposals almost immediately.
"I hope this country won't solve its problems on the backs of its seniors," Ann Chiampa, 61, of Londonderry, told Christie.
"My goal for Social Security and Medicare is to make sure it's there for the people who need it," Christie responded. "The system won't survive any other way."
Public worries have grown that the Social Security trust fund could be depleted within decades, although previous efforts to reform the program have made no progress.
Christie also called for revisions to the federal Medicaid program, which provides healthcare to the poor, saying states should have more control over how the program is funded and administered.
After the event, Chiampa said Christie deserved credit for addressing entitlement reform. "They have to do something," she said. "Or else it won't be here for my kids."
Chris Clifton, 71, also of Londonderry, was largely supportive of Christie's proposal to gradually raise the eligibility age of Social Security to 69, but agreed with his assessment of the political hazards. "I think it's going to be a very touchy subject," he said.
Christie, who is still considering whether to launch a White House bid, was once seen as an early favorite in what is likely to be a crowded Republican presidential field for 2016.
But he has since fallen behind a pack of other prominent contenders in opinion polls, including former Florida Governor Jeb Bush, Wisconsin Governor Scott Walker and U.S. Senator Marco Rubio of Florida.
Christie will attend a summit sponsored by state Republicans this weekend in Nashua, New Hampshire, with a dozen potential presidential candidates. He said he would not decide whether to make a run until "late spring, early summer" but implied he would visit New Hampshire several more times in the coming weeks.
Rubio, Senator Ted Cruz of Texas and Senator Rand Paul of Kentucky have officially entered the race for the Republican presidential nomination. Former U.S. Secretary of State Hillary Clinton is running for the Democratic nomination.
© Copyright IBTimes 2023. All rights reserved.