CIA Launches Korean Mission Center To Counter North Korea's Threats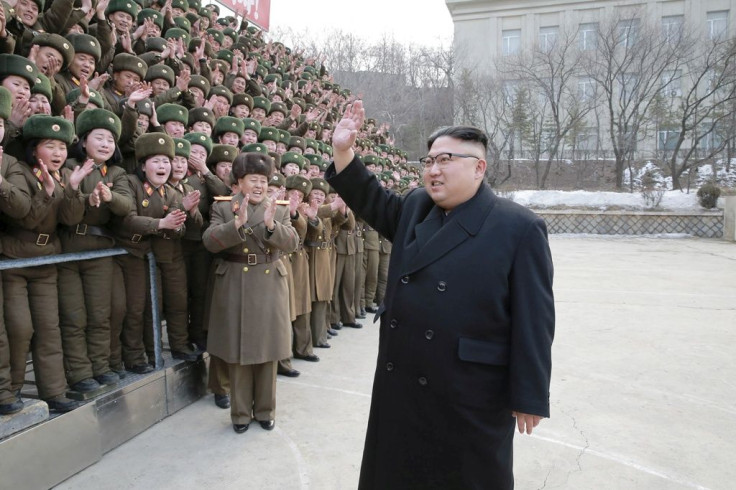 In a bid to address growing threats from North Korea, the CIA announced Wednesday it had set up the Korean Mission Center. This comes after satellite images showed the reclusive state building artificial islands in the Yellow Sea and installing military equipment likely capable of launching nuclear missiles.
"Creating the Korea Mission Center allows us to more purposefully integrate and direct CIA efforts against the serious threats to the United States and its allies emanating from North Korea," CIA Director Mike Pompeo said in a statement. "It also reflects the dynamism and agility that CIA brings to evolving national security challenges."
The agency said a veteran CIA operations officer was chosen to head the mission center as its assistant director.
The move came after the U.S. deployed the Terminal High Altitude Area Defense (THAAD) system in South Korea last month to prepare from a possible missile attack from North Korea.
Last week, satellite images showed the country led by Kim Jong Un building artificial islands in the Yellow Sea.
"They have observation areas, for someone like Kim Jong Un to observe a missile launch," said Ryan Barenklau, chief executive of Strategic Sentinel, the intelligence firm that analyzed the images, according to reports. "Every time we see VIP buildings, that tells us there's most likely a military application because Kim Jong Un likes to view the operations of whatever they're building."
However, Damen Cook, lead research associate at Stategic Sentinel, said the purpose of the artificial islands could also be entirely different from military purposes.
"North Korea is a very difficult country to analyze, since most information must be deduced from satellite images, what little they publish officially and from defectors," Cook wrote in the Diplomat on May 1. "It is entirely possible that these islands are part of a land reclamation project for agricultural or other civilian purposes which has nothing to do with military applications and never will."
On Friday, the North's official Korean Central News Agency accused the United States and South Korea of trying to assassinate Kim Jong Un with a biochemical weapon. KCNA reported U.S. authorities bribed a North Korean citizen, whom it called "human scum," with $750,000 in order to kill Kim using biochemical substances.
"This heinous crime, which was recently uncovered and smashed in the Democratic People's Republic of Korea is a kind of terrorism against not only the DPRK but the justice and conscience of humankind and an act of mangling the future of mankind," North Korea's ministry of state security said in a statement.
The North tested a series of ballistic missiles since the beginning of this year, angering both the U.S. and South Korea.
"There is a chance that we could end up having a major, major conflict with North Korea," President Donald Trump reportedly said April. "We'd love to solve things diplomatically but it's very difficult."
© Copyright IBTimes 2023. All rights reserved.
FOLLOW MORE IBT NEWS ON THE BELOW CHANNELS