Trump's North Korea Options: Not Ruling Out Pre-Emptive Strike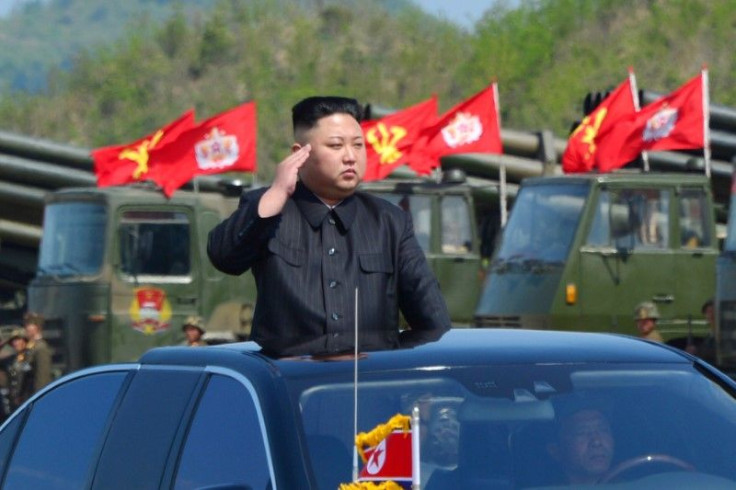 President Donald Trump does not rule out military action against North Korea if leader Kim Jong Un conducts a sixth nuclear test.
"If he does a nuclear test, I will not be happy," Trump said in an interview aired Sunday on CBS's "Face the Nation" to mark his first 100 days in office. "And I believe the president of China … will not be happy either."
Read: Vice President Mike Pence Admits Reducing Rates Will Swell Budget Hole
When asked whether the U.S. would engage in military action against the North, Trump said, "I don't know. I mean, we'll see," adding he expects China to exert pressure on Pyongyang.
"I don't think they want to see a destabilized North Korea. I don't think they want to see it. They certainly don't want to see nuclear on — from their neighbor," he said. "They haven't liked it for a long time. But we'll see what happens. The relationship I have with China, it's been already acclaimed as being something very special, something very different than we've ever had. But again, you know, we'll find out whether or not President Xi is able to effect change."
Trump likened the situation to a chess game and said he cannot be sure it isn't designed as a test of him and his administration. He also described Kim as a "pretty smart cookie."
Read: What Trump Will Do About Health Insurance?
Sen. John McCain, R-Ariz., told CNN's "State of the Union" he thinks the administration needs to consider a pre-emptive strike against North Korea's nuclear program as a last resort.
"I think that we have to consider that option as the very last option, and for a number of reasons," said McCain, the chairman of the Senate Armed Services Committee.
"But to say you absolutely rule out that option, of course, would be foolish. But it has to be the ultimate last option."
McCain urged China to help resolve the situation.
Trump said he cannot let the situation to continue, criticizing the Obama, Bush and Clinton administrations for not taking care of it.
Last week, Trump told Reuters he would prefer a diplomatic solution to a military one but "we could end up having a major, major conflict with North Korea."
In the CBS interview, Trump refused to say whether the U.S. was responsible for North Korea's latest missile test failure, saying he wouldn't discuss the matter. He cautioned, however, eventually Pyongyang "will have a better delivery system. And if that happens, we can't allow it to happen."
White House Chief of Staff Reince Priebus told ABC's "This Week" the president would not "telegraph his next moves" and the situation takes precedence over others like human rights.
"The issue on the table is North Korea and there is nothing right now facing this country and facing the region that is a bigger threat than what's happening in North Korea," Priebus said.
"Now if we don't have all of our folks together, whether they're good folks, bad folks, people that we wish would do better in their country, doesn't matter. We have got to be on the same page."
National security adviser H.R. McMaster told "Fox News Sunday" North Korea "poses a grave threat to the United States, our great allies in the region, South Korea and Japan ... but also to China and others. And so it's important, I think, for all of us to confront this regime."
He said Trump will resolve the issue "one way or another."
© Copyright IBTimes 2023. All rights reserved.