Cinco De Mayo: How Is The Holiday Celebrated In Mexico? History, Facts And Misconceptions About May 5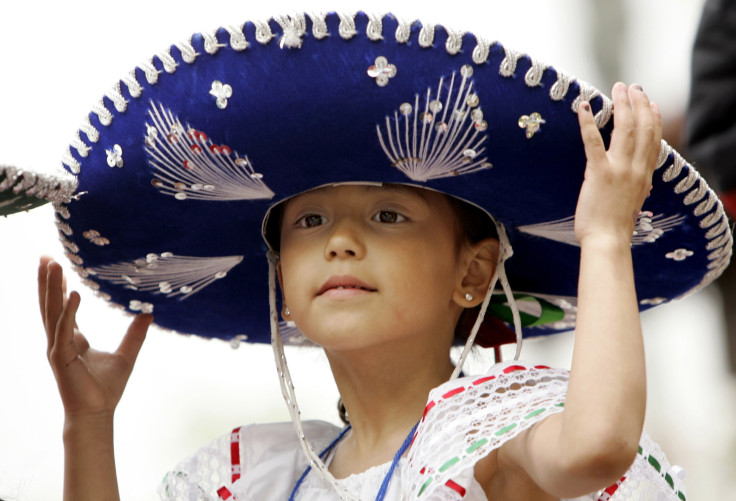 As Americans prepare to sip margaritas and munch on chips and guacamole for Cinco de Mayo, the fifth of May, the holiday gets a different treatment in Mexico. Here's a look at the history, misconceptions and interesting facts about a day that has become of celebration of Mexican cuisine and heritage.
What does Cinco de Mayo commemorate? While many Americans mistakenly believe the holiday marks Mexican Independence Day (that's celebrated Sept. 16), the fifth of May marks the Mexican army's victory over France at the Battle of Puebla in 1862, also called El Día de la Batalla de Puebla. Approximately 2,000 Mexican troops led by Gen. Ignacio Zaragoza defeated the much better equipped force of over 10,000 French troops led by Charles Ferdinand Latrille, Comte de Lorencez. The French lost 500 soldiers while Mexican forces lost around 100.
The Franco-Mexican War lasted from 1861 to 1867 when French Emperor Napoleon III tried to establish power in Mexico by making Maximilian of Habsburg Mexico's emperor under the pretext of retrieving debt owed to France. The United States, faced with the Civil War during this period, remained neutral in the conflict, according the U.S. Office of the Historian.
How is the holiday celebrated in Mexico? Cinco de Mayo has been described as a "relatively minor holiday" in Mexico and is not observed as a national holiday. The states of Puebla and Veracruz host some of the biggest celebrations in Mexico and there are military re-enactments.
In the United States, the holiday has evolved and spread, gaining greater recognition since the 1940s and a large influx of Mexicans into the U.S. Large parades take place across the country, with the biggest events occurring in Los Angeles.
What is the most traditional Mexican dish for Cinco de Mayo? While the holiday has turned into a day for Americans to enjoy tacos, burritos and guacamole, in Mexico, mole poblano is a popular dish to mark the fifth of May. The thick chocolate mole sauce is served over various meats. Here are some recipes for mole poblano and other favorites, including chalupas (fried tortillas) and chiles en nogada (peppers stuffed and fried).
© Copyright IBTimes 2023. All rights reserved.