Cinco De Mayo Facts, History: Things To Know For Mexican Holiday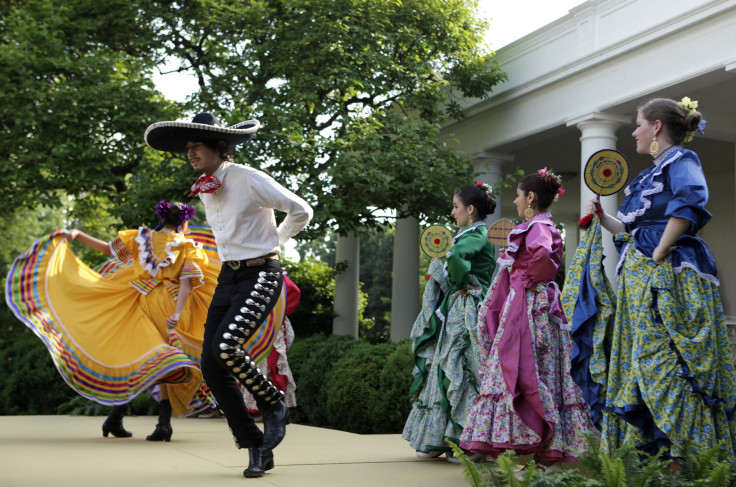 Cinco de Mayo is set to take place Tuesday, with parties and fun abound. While there is certainly fun to be had, the holiday has a rich history as well.
Below are a few quick facts to help celebrate in a few days:
The obvious thing
Just in case you struggle with the Spanish language, Cinco de Mayo simply means the date of the holiday -- the fifth of May.
It marks a Mexican battle
Cinco de Mayo is a holiday in honor of the Battle of Puebla on May 5, 1862. In the battle an outnumbered Mexican "rag-tag" group of 2,000 held off a French force of 5,000, according to History.com. The French lost 500 soldiers while just about 100 Mexican soldiers died.
The win became a symbol
The victory over the French was not necessarily very important strategically, but it was great moral victory for the Mexican forces, according to History.com. The French, under Napoleon's rule, were attempting to acquire an empire in Mexican territory. Six years after the Battle of Puebla, the French withdrew from the country.
It is NOT Mexican Independence Day
That would be September 16. Mexican Independence Day was founded about 50 years before the Battle of Puebla, in 1810, according to Encyclopedia Britannica.
The holiday might have been created by Americans
While the celebration marks a Mexican victory over the French, it might have been Latinos in America -- before the Civil War -- who truly turned the date into a memorable one.
"It was all created in this country, by Latinos who supported freedom and racial equality and who were opposed to slavery, supremacy and the exclusion by government," said Dr. David Hayes-Bautista, an amateur historian and director for the UCLA Center for the Study of Latino Health and Culture, in an interview with Huffington Post in 2012.
Cinco de Mayo is more celebrated in the U.S. than Mexico
Backing up Hayes-Bautista is the fact that in Mexico Cinco de Mayo is simply a day of speeches and battle reenactments. The largest Cinco de Mayo Celebration actually takes place in Los Angeles, called the Festival de Fiesta Broadway, drawing hundreds of thousands of people, according to HLN. In fact federal offices in Mexico don't even close for the holiday, according to History.com. The Puebla-area, where the battle happened, is the main place that celebrates the holiday in Mexico.
The U.S. will drink tequila -- a whole lot of tequila -- on Cinco de Mayo
Americans bought 12.3 million cases of tequila last year, which is twice as much as Mexico, reported the Daily Meal. Using 2011-12 data, margaritas will account for about 43 percent of all cocktails ordered on May 5, according to the Daily Meal.
© Copyright IBTimes 2022. All rights reserved.
FOLLOW MORE IBT NEWS ON THE BELOW CHANNELS