Citigroup To Cut More Than 11,000 Jobs Worldwide, Take $1 Billion Charge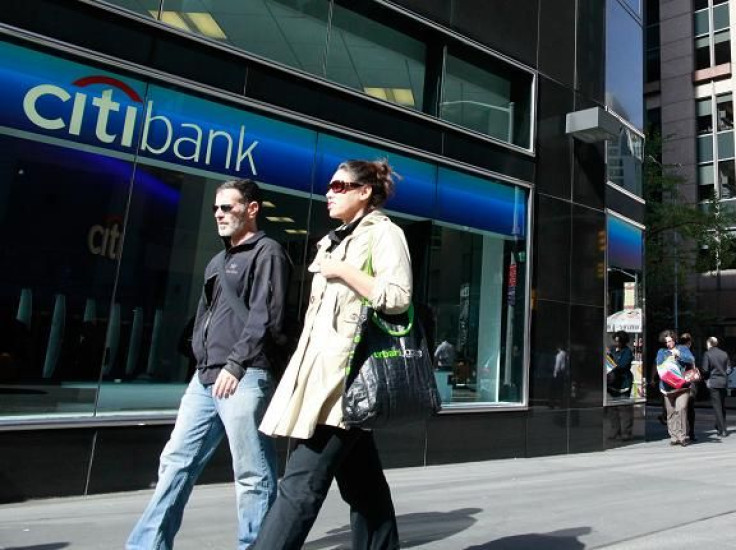 Citigroup Inc. (NYSE:C), the third-largest U.S. bank, said Wednesday it will eliminate more than 11,000 jobs globally, about 4 percent of its total workforce, in a move to save as much as $1.1 billion a year in expenses beginning in 2014. It is the first strategic move by the bank since it replaced Vikram Pandit as CEO.
Shares of Citigroup Inc. (NYSE:C) rose 3.94 percent, or $1.35, to $35.64 in Wednesday's early morning trading.
"These actions are logical next steps in Citi's transformation," new CEO Michael Corbat said in a statement. "While we are committed to -- and our strategy continues to leverage -- our unparalleled global network and footprint, we have identified areas and products where our scale does not provide for meaningful returns."
The plan, which will see Citi reduce its presence in emerging markets, will initially result in pretax charges of $1 billion to fourth- quarter earnings and approximately $100 million of related charges in the first half of 2013, New York-based Citigroup said.
This is the first major action to restructure the company since Corbat took over the helm in October after directors became impatient with former CEO Pandit, who steered the bank through the 2008 financial crisis and the choppy years that followed.
Citigroup currently expects that the repositioning will generate $900 million of expense savings benefiting 2013 results and that the annual expense savings will exceed $1.1 billion annually. Citigroup also expects the repositioning actions to have a negative impact on annual revenues of less than $300 million.
The company said 25 percent of the charges are expected in the Securities & Banking unit, with another 10 percent in Transaction Services -- 1,900 jobs will be cut at those units.
Citigroup also said about 35 percent of the charges, and 6,200 of the job cuts, will come from its Global Consumer Banking business. Among the nations where Citi will have a reduced presence are Uruguay, Pakistan, Paraguay, Turkey and Romania.
Citi Holdings is expected to eliminate approximately 350 positions and incur approximately 5 percent of the repositioning charges. Most of the repositioning charges are related to branch rationalization in Greece and Spain. The rest of the cuts are spread across the company.
© Copyright IBTimes 2023. All rights reserved.