City Of London: Brexit Would Prompt Banker Exodus, Hit Currency Trading, UK Financial Center Warns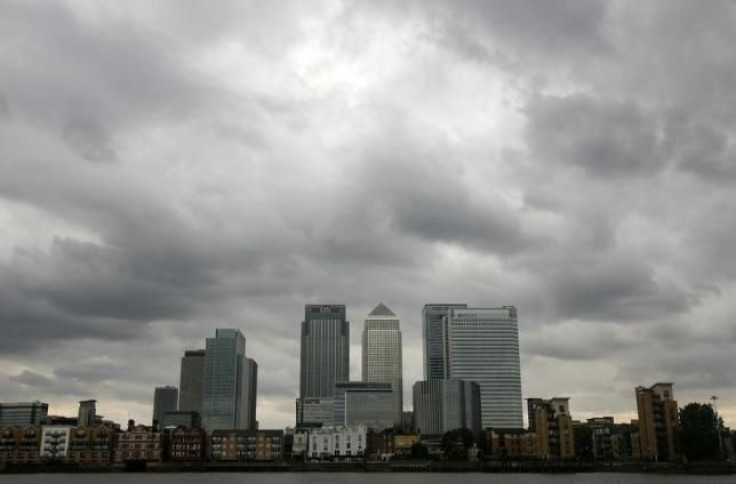 A British exit from the European Union would hurt London's status as a global financial center because international banks could move away and euro trading would be hit, the City of London Corporation said on Wednesday.
Many financiers say a British exit would sap London of its wealth, hammer sterling, undermine the world's fifth-largest economy and prompt some traders to move their business to other financial centers such as New York and Singapore.
The City of London, which runs the only global financial center to rival New York, formally backed Britain's EU membership last month though some financiers opposed what they said was a public foray into domestic politics.
"If the UK votes to leave the EU, there would be serious consequences for the City of London's role as an international financial center," said Mark Boleat, who is the political leader of the financial district's municipal body.
"We would see UK-based financial institutions lose access to the single market and some would consider relocating elsewhere in the EU - not overnight but over time," Boleat said at a debate hosted by Thomson Reuters in London.
United Kingdom Overview | FindTheData
London dominates the $5.3-trillion-a-day global foreign exchange market and is by far the most important financial center in the European Union, vying with New York for the title of the world's financial capital.
"It is also unlikely that the EU would allow euro clearing to continue outside its borders," Boleat said.
Sold sedately for centuries at the Royal Exchange opposite the Bank of England, foreign exchange is now traded at high speed among mostly foreign banks such as Citi, Deutsche Bank, Barclays, JPMorgan and UBS.
London accounts for 41 percent of global foreign exchange turnover, more than double the nearest competitor, New York, according to the Bank for International Settlements. London's closest European competitors are Switzerland and Paris, which each take about 3 percent of global foreign exchange turnover.
Boleat said Lloyds of London, HSBC, JP Morgan, Barclays and Citigroup had cautioned about job losses and possible relocation if Britain opted to leave on June 23.
While the popular press has cast bankers as the villains behind the 2008 financial crisis, the financial services sector makes up at least a tenth of Britain's $2.9 trillion gross domestic product.
Boleat said that after a Brexit, Britain would have no say over EU rules that would apply to institutions seeking to operate in the bloc and that financial services would be a difficult part of any new trade deal.
"There is no doubt that both the UK and the EU would have an interest in securing a trade deal as quickly as possible. However this would matter more to the UK than the EU," Boleat said.
"Financial and related professional services would need to take their place among all the other sectors to be negotiated," he added.
Members of Britain's "Out" campaign say such warnings are overblown and that Britain would prosper if it broke free from what they say is a doomed, German-dominated bloc that punches way below its weight beside rivals such as Russian President Vladimir Putin.
© Copyright Thomson Reuters 2023. All rights reserved.