Clarence Thomas Criticizes Justices' Refusal to Hear Highway Crosses Case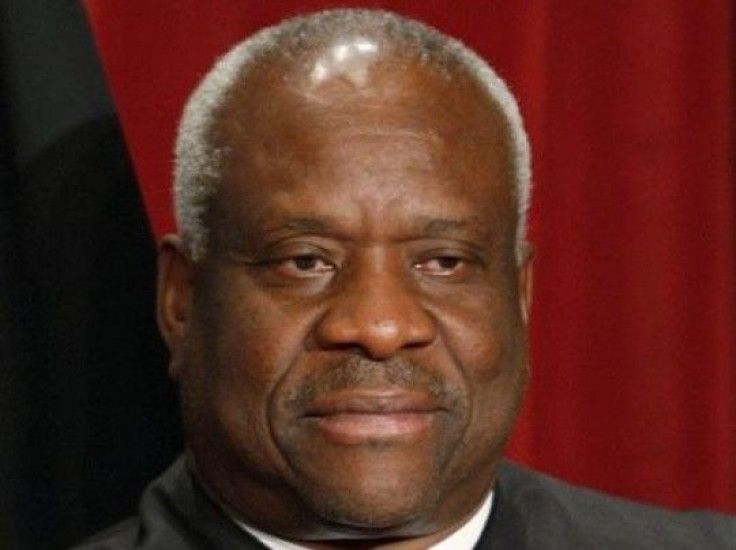 U.S. Supreme Court Justice Clarence Thomas on Monday said his colleagues missed an opportunity to clear up First Amendment issues regarding religious displays in public by refusing to hear a case over crosses on public highways memorializing slain police officers.
In a dissenting opinion, Thomas said that the law around the Establishment Clause of the First Amendment, which bars government from endorsing a religion, is in shambles.
The Supreme Court's own history with religious displays in public has confounded the lower courts and rendered the constitutionality of displays of religious imagery on government property anyone's guess, Thomas wrote in a 19-page opinion. He was the sole justice in favor of hearing the case.
The case arises from a Utah highway patrol association's efforts since 1998 to erect 12-by-six-foot white crosses near locations where officers were killed. The Utah Highway Patrol Association designed and paid for the crosses, but needed the state's permission to place them on roadsides, rest areas and the lawn of the Utah Highway Patrol office. The state granted permits for the crosses but noted that the state did not approve or disapprove of the marker.
American Atheists sued to remove a dozen of these steel crosses because they were on state property and bore the Utah Highway Patrol's symbol. A federal appeals court sided with the atheist group, deciding that the crosses conveyed that Utah endorsed Christianity.
With the Supreme Court declining to hear an appeal from the patrol association, the appellate court ruling stands.
A Supreme Court review of the case is warranted because there is no single test for courts to determine when a religious display is an unconstitutional government endorsement, Thomas argued.
Thomas discussed several cases in which there were conflicting decisions involving religious symbols and displays, such as menorahs or a Nativity scene.
He also cited two cases involving the Ten Commandments that were decided on the same day: one backing a monument on the Texas state capitol grounds and striking down a similar display in a Kentucky courthouse.
A display of the Ten Commandments on government property also violates the Establishment Clause, except when it doesn't, Thomas wrote. One might be forgiven for failing to discern a workable principle that explains these wildly divergent outcomes.
Meanwhile, American Atheists hailed the Supreme Court's decision as a victory. Dave Silverman, the group's president, said he hopes that Utah will find a more honorable and non-divisive way to honor fallen police officers.
© Copyright IBTimes 2023. All rights reserved.