Climate Change 2016 Update: Paris Fights Pollution With Car-Free Day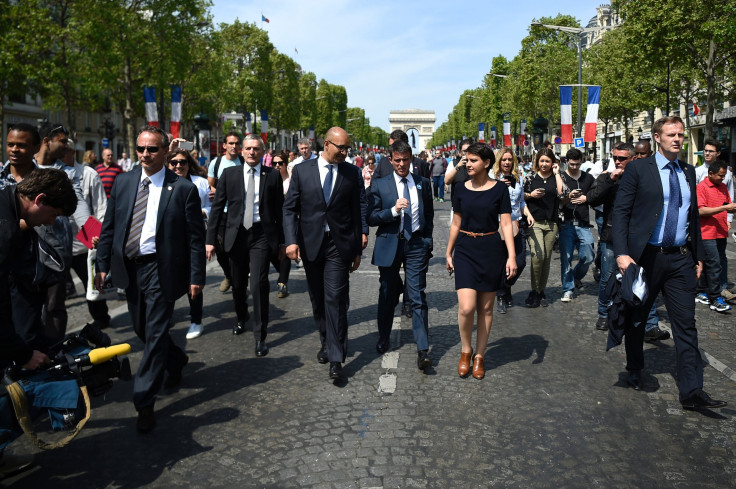 In the first installment of the year of its monthly pedestrian and cycling days, the Champs Elysées in Paris went car-free Sunday, meeting with encouragement from tourists and locals alike. The famous French boulevard, which can hold up to 10 lanes of car traffic at its peak, was quiet of the sounds of honking and free of the smell of exhaust.
"All of Paris should be like this," one local Parisian told Agence-France Presse. "We have to stop poisoning people; we need to open up the city. There should be more public transport and more taxis, but we don't need cars in Paris."
The car-free day, to take place the first Sunday of every month, has been part of a broader initiative by Paris Mayor Anne Hidalgo to cut back on the city's carbon emissions. The very first car-free day took place in September 2015 and was a success, particularly among citizens who had remarked upon poor air quality and increased respiratory problems in the past decade.
"Rendez-vous Sunday June 5th! Thank you to the mayor of Paris Mme Anne Hidalgo and her team..." one local Twitter user wrote in a post.
While not as well-known for pollution as Bangkok or Beijing, Paris has some of the worst air quality in the world, even holding the title of city with the highest level of particulate matter for a day in 2015.
Part of the pollution problem in Paris has been traced back to the widespread use of diesel vehicles throughout France. Thanks to government subsidies, the price of diesel fuel is around 15 percent lower than gasoline in the country, causing many car and motorcycle owners to choose diesel engines. Once hailed as a cleaner fuel than gasoline — as it emits less carbon monoxide — diesel emits far more particulate matter that can be dangerous for people of all ages to breathe.
"We've had improvements in public transport with the metro running later at night, but we still cannot breathe, and we're able to breathe less and less well in this city," Lionel Pailles, a local Parisian and asthma sufferer, told the Los Angeles Times last year. Pailles went from having occasional asthma recurrences to experiencing attacks two or three days in a row, he said, adding "It's frightening."
© Copyright IBTimes 2022. All rights reserved.
FOLLOW MORE IBT NEWS ON THE BELOW CHANNELS