Climate Change Conference in Melbourne Promises Radical Critique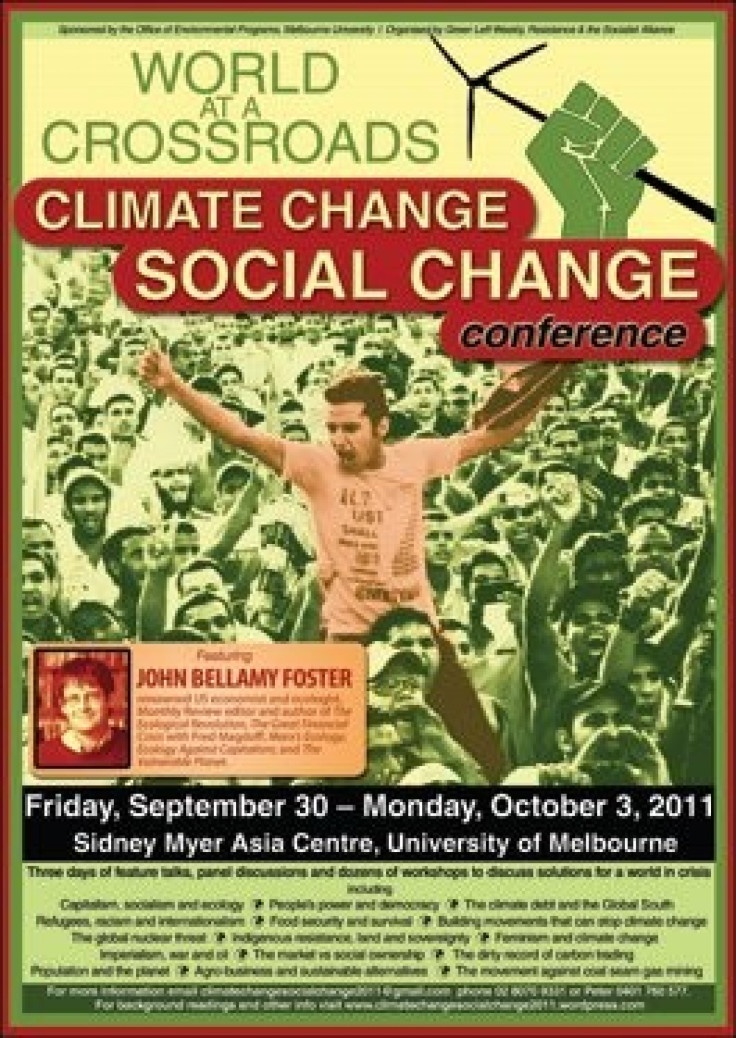 While some who question manmade climate change accuse environmentalists of harboring a covert socialist agenda, some advocates claim the label proudly.
In a few weeks, a Melbourne University conference, World at a Crossroads: Climate Change - Social Change Conference II, will draw connections between the environment and social systems.
According to the organizers of the international conference, climate change is no longer just a prediction and is intrinsically connected to the global financial crisis. The Arab revolutions, euro zone crisis and WikiLeaks' revelations are also related to climate change, because most governments are doing nothing to avert an environment and social catastrophe, the organizers allege.
Climate change, no longer just a prediction, is already extinguishing species, destroying essential food production and forcing thousands of people to flee their island homes, says the conference's Web site.
If climate change will destroy the planet, global financial crisis will be the death knell of humanity, says the organizers' Web site.
When the revolutionary government of tiny Bolivia refuses to bow down to the rich countries' attempts to impose fake solutions to climate change ... we know that it is possible to rescue and change our world, the introductory note to the conference says.
Resistance, an Australian revolutionary socialist youth organization, is a co-sponsor of the conference in Melbourne, scheduled to run from Sept. 30 to Oct. 4.
There is no other event that brings together the two biggest crises of our time - global warming and social crisis, a Resistance member told Green Left. In doing so it highlights that the root cause of both is in fact the same - in Nina Power's words: Capitalism! Obviously.
John Bellamy Foster, author of The Great Financial Crisis: Causes and Consequences and What Every Environmentalist Needs to Know about Capitalism, will deliver the keynote speech on Sept. 30.
© Copyright IBTimes 2023. All rights reserved.