Climate Change And Food Waste: First Global Standard To Measure Discarded Food Aims To Keep Calories Out Of The Trash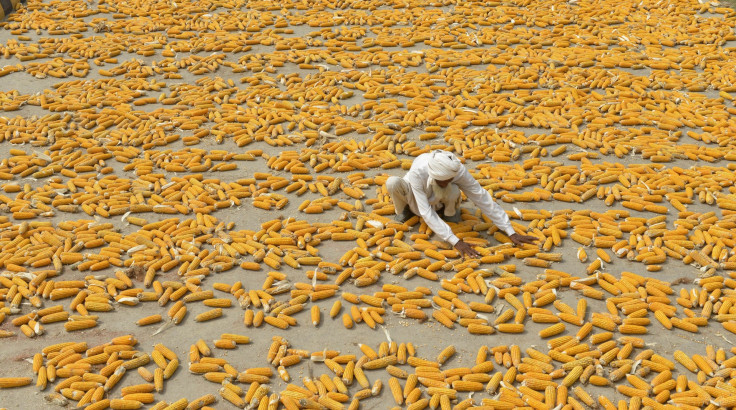 Shipping fresh milk across Pakistan's hot desert terrain can often result in soured supplies. But global food giant Nestlé Corp. reckons it has found a way to reduce the amount that spoils as the liquid travels from farm to shelf in that country, where the company works with more than 100,000 farmers.
Nestlé collected data on why, where and how much milk was lost in the dairy supply chain. It also adopted straightforward fixes, such as installing refrigerated tanks in villages and using cooling systems during transportation. The result: The Swiss manufacturer found its milk wastage was just 1.4 percent, compared with a national average of over 15 percent.
Nestlé was testing a first-of-its-kind standard, unveiled Monday, that aims to help companies and countries crack down on food waste by improving efforts to store and transport fresh produce, meat, dairy, packaged snacks and anything else that tends to wind up in the trash or compost bin.
Roughly a third of the world's food spoils or is thrown away as it moves from farm or factory to grocery store or dinner table, the U.N. Food and Agriculture Organization (FAO) has estimated. In wealthier countries, consumers often grab more than they need, tossing out leftovers and dumping expired produce. Grocery stores strive to keep shelves heaping with glossy fruits and vegetables, discarding bruised or blemished goods. In developing countries, poor refrigeration in homes and stores, as well as slow trucking routes, can lead to food rotting on the shelves or in transit.
All that food waste results in around $940 billion each year in economic losses, the FAO found. The production of uneaten food is responsible for about 8 percent of global greenhouse gas emissions.
The "Food Loss and Waste Accounting and Reporting Standard" is the first concerted global attempt to develop international definitions and reporting requirements for businesses, governments and other groups to measure and manage food waste. Beyond gobbling up inefficiencies, the effort also hopes to channel more food to the roughly 800 million people who are undernourished around the world, its backers said.
"There's simply no reason that so much food should be lost and wasted," Andrew Steer, president of the World Resources Institute (WRI), which has led work on the standard, recently told reporters.
The Washington-based organization helped jump-start the process three years ago at the 2013 Global Green Growth Forum, which brings together business leaders, government officials and community groups to explore how economies can grow while still limiting harmful emissions and adapting societies to climate change. Along with WRI and FAO, other groups that developed the standard include the Consumer Goods Forum, the United Nations Environment Programme and the World Business Council for Sustainable Development.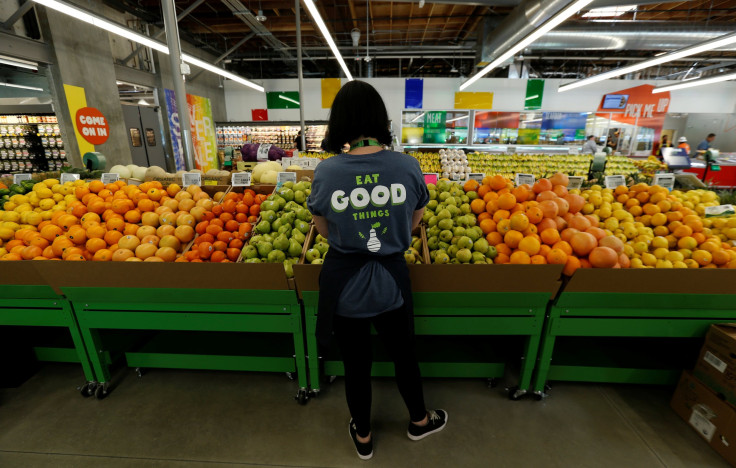 Pascal Gréverath, Nestlé's vice president for environmental sustainability, said the Swiss food giant worked with local authorities in Pakistan to test and promote the new food waste protocol.
"Since we are in direct contact with many farmers, we have many opportunities to use [the standard] to better assess the possible options to further reduce loss and waste," Gréverath said on a recent press call. (That's not to say Nestlé has always had a good relationship with Pakistani officials. Pakistan's competition authority last year accused the company of raising the prices of infant and baby food products to unreasonable levels. The food giant's bottled water plant near the community of Bhati Dilwan has also been blamed for depriving local residents of potable water, a charge that Nestlé has disputed.)
The groups behind the new protocol said they also hope to share the strategies of more forward-looking companies and organizations to goad or inspire other groups to tackle their food waste problems.
In New York City, for instance, the nonprofit City Harvest works with restaurants, grocers, bakeries, manufacturers and farms to collect excess food and deliver it for free to community food programs across the Big Apple. This year, the group said it expects to deliver 55 million pounds of food to more than 500 food banks.
Compass Group North America, one of the largest U.S. restaurant, food management and hospitality service providers, said it has created several campaigns and programs to minimize food waste. The Charlotte, North Carolina, company, which wasn't involved in launching the new global protocol, has adopted a back-of-the-house waste measurement and tracking process, and an "Imperfectly Delicious Produce" program to rescued grade A "ugly" produce from being tossed out.
"We recognize the importance of reducing food waste and the current industry metrics surrounding the volume of waste," said Susie Weintraub, executive vice president of business excellence for Compass Group North America, who added she hadn't yet heard of the new standard. "We believe that we can effect change by creating visibility to the amount of food wasted — and establishing practices to minimize it."
© Copyright IBTimes 2023. All rights reserved.