Climate Change, Immigration Are Second-Term Priorities: Obama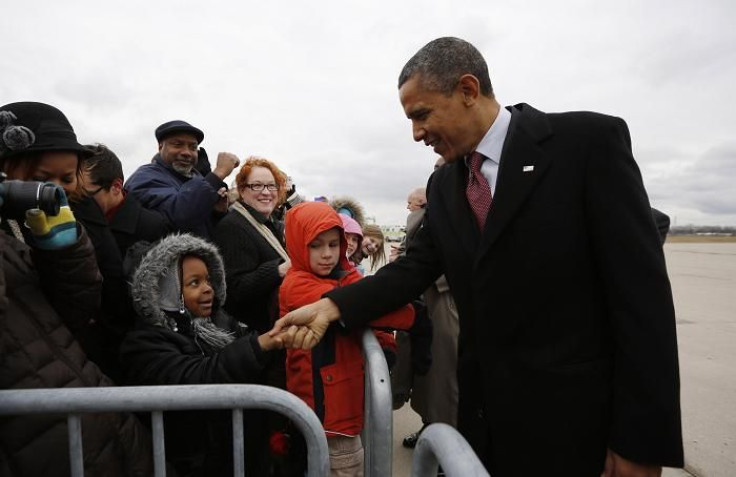 In an interview accompanying his selection as Time's 2012 man of the year, President Obama said he planned to spend his second term focusing on immigration, climate change and energy and continuing to revive the economy.
The wide-ranging interview features the newly re-elected president reflecting on lessons from the campaign and looking ahead. And after a first term dominated by the acrimonious push for a health care overhaul and financial reform, Obama said he is ready to tackle some new policy areas.
"My primary focus is going to continue to be on the economy, on immigration, on climate change and energy," Obama said.
Both immigration and climate change are issues where many progressives feel the president fell short in his first term. A bill aimed at curtailing greenhouse gas emissions made it out of the House in 2009 but floundered in the Senate, and Congress did not tackle immigration despite Obama's 2008 campaign promise to pursue comprehensive immigration reform.
Immigration has been thrust back into Washington's consciousness after an election that featured Obama winning Latino voters by a commanding margin, something that signaled demographic shifts that are altering the political landscape. Republicans have shown signs of being receptive to immigration reform, with many conservatives warning that their party must adapt its immigration policies to accommodate an increasingly diverse American population.
"There is the much-noted demographic shift in this society, and that obviously was reflected in this election," Obama told Time. "I think some people thought that 2008 was an anomaly; that everybody was excited about the idea of the first African American President, but once that excitement ebbed that somehow we would revert back to the old voting models. And that didn't prove to be the case, and we didn't think it was going to be the case."
Climate change could be trickier. The issue was essentially absent from the presidential campaign, although it made an appearance after Hurricane Sandy ravaged a large part of the East Coast (New York City mayor Michael Bloomberg endorsed Obama in the election's final stretch because of the president's climate change views).
But Obama, in his interview with Time, said he was motivated to pursue climate change in part because of a sense of obligation to his daughters.
"I think for this country and the world to ask some very tough questions about what are we leaving behind, that weighs on you," Obama said. "And not to mention the fact I think that generation is much more environmentally aware than previous generations."
It's worth noting that the interview took place before the horrific shooting at Sandy Hook elementary school in Connecticut. That massacre had lifted gun control back into the national spotlight, with Obama and other Democrats vowing to pursue reforms. If they follow through, that will likely place other issues on the back burner.
© Copyright IBTimes 2023. All rights reserved.
FOLLOW MORE IBT NEWS ON THE BELOW CHANNELS