Clinton Initiative Honors Leonardo DiCaprio, Brings Out Stars To Promote Environmental Awareness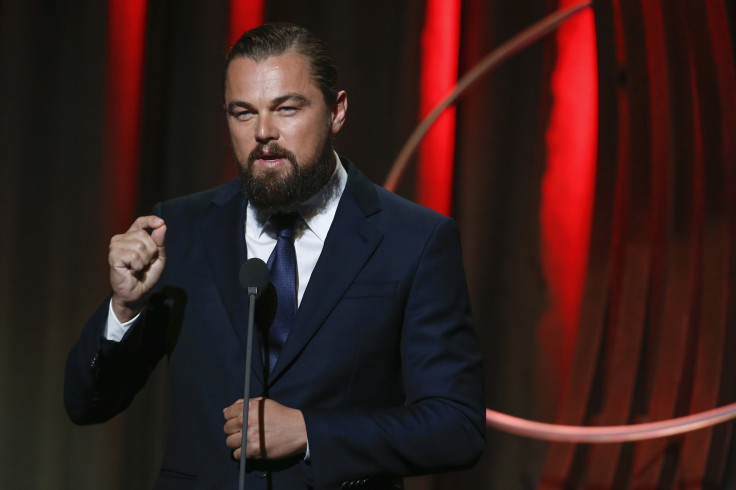 The Clinton Global Initiative's 2014 meeting opened Sunday night in New York City's Sheraton Times Square hotel with star power comparable to a typical Hollywood event. The 8th Annual Clinton Global Citizen Awards, attended by Bill and Hillary Clinton, not only honored Oscar-nominated actor Leonardo DiCaprio for his philanthropy but also featured A-list musical performances, "Late Night" host Seth Meyers and a very pregnant Chelsea Clinton.
After days of marching for climate change awareness in Manhattan, DiCaprio, 39, was honored for his philanthropic efforts Sunday. World Wildlife Fund CEO and President Carter Roberts presented the actor with the Global Citizen Award, calling him the voice that "Mother Nature needs," Variety is reporting. "Now what does that say about us that we care so deeply about growing our own economy and yet do so little to protect our only home?" DiCaprio asked in his acceptance speech, which discussed his beliefs on the importance of recognizing environmental issues. "Less than three percent of all philathronpic giving goes toward protecting and preserving our environment. That's ridiculous. And a fraction of that three percent goes to protecting our oceans, which is the foundation of all life on this planet."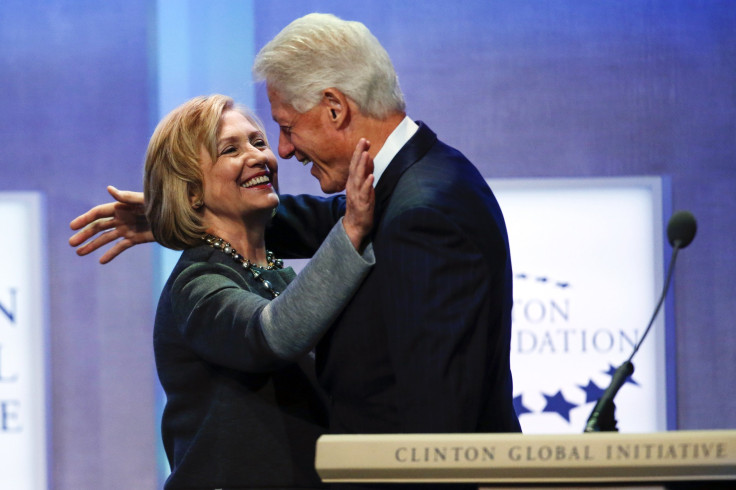 Fellow famous faces such as the newly crowned Miss America, Kira Kazantsev, and Grammy-award winning singer/songwriter Sting, touted DiCaprio's ideals. "I think what a lot of people think is they can't do anything and they think that their voice doesn't matter, but it's very important to encourage people to get involved," said Kazantsev. Sting later complimented the efforts of the climate change rally. "People are now waking up to the fact that climate change is real and we need to do something about it. We can't be cynical or complacent. It's happening," he said.
Other honorees of the night included the President of the Republic of Kosovo Atifete Jahjaga and Dr. Irwin Mark Jacobs, the former co-founder and chairman of Qualcomm.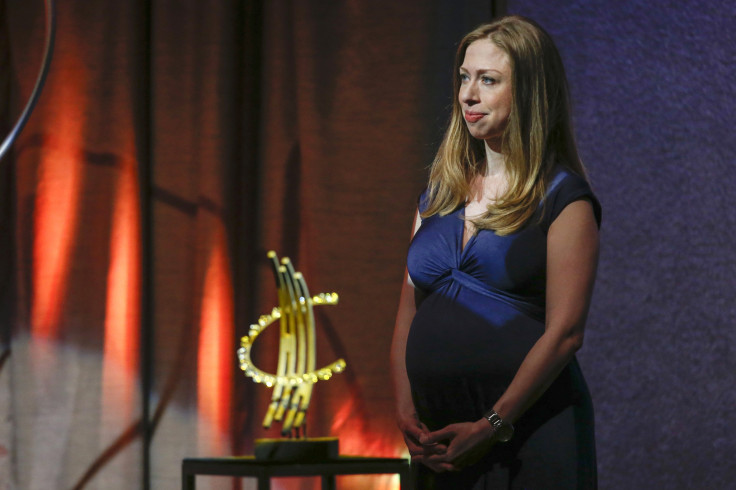 Despite being just weeks away from her October due date, Chelsea Clinton, 34, also made an appearance. Meyers reportedly joked about Clinton's impending birth at the event, telling the audience that he had a medic on standby if she went into labor. "Al Gore is waiting in the wings ready to step in for old time's sake," he said. He later joked about not caring about the child's gender, saying, "as long as it's a swing voter," reports the Hollywood Reporter.
Other big names in attendance includes actors Eva Longoria, Idris Elba, Uma Thurman, fashion designer Donna Karan and TV host Randy Jackson. "The Tonight Show Starring Jimmy Fallon" house band The Roots, Aloe Blacc, Natalie Merchant and Jason Mraz all performed.
© Copyright IBTimes 2022. All rights reserved.
FOLLOW MORE IBT NEWS ON THE BELOW CHANNELS