Coalition Partner Withdraws From Indian Government Over Economic Reform Plans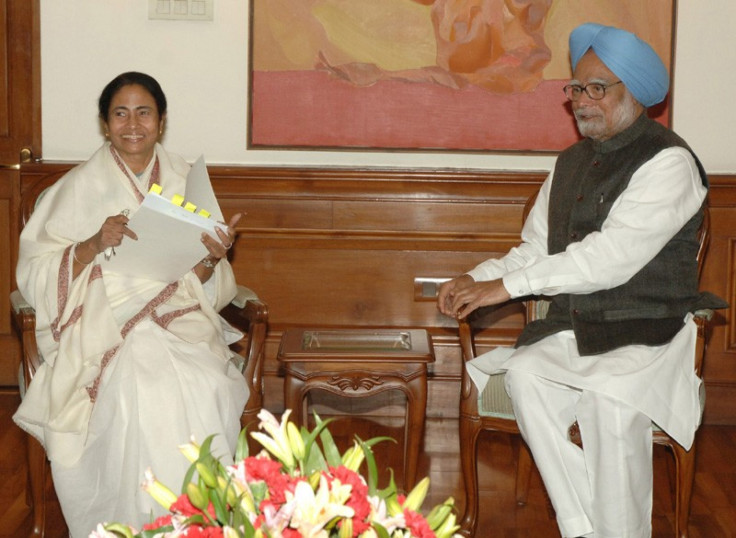 A key member of India's ruling coalition has withdrawn its support of the government over its economic and energy policies, raising fears about the stability of Prime Minister Manmohan Singh's fragile administration.
Mamata Banerjee, the chief minister of the state of West Bengal, declared that her party, the All India Trinamool Congress – currently the second largest segment of the ruling United Progressive Alliance (UPA) coalition – could no longer cooperate with the UPA.
"We are withdrawing our support," she told a press conference in Calcutta.
"Our six Trinamool ministers will go to Delhi, meet the Prime Minister and tender their resignations" at 3 PM on Friday.
She added: "We are never being heard, so what is the use being in the [government]? I have given enough [chances] to the UPA… but the [government] is only taxing… poor people. The price of petrol, diesel, fertilizers are on the rise. Even the government is putting enormous pressure on the common people by hiking the price of [liquefied petroleum gas]."
Trinamool also opposed the government's plans to promote foreign direct investment into the nation's vast retail sector.
"We will launch protests against these decisions all over the country" Banerjee said.
"The livelihoods of about 500 million people in India are tied to the retail sector. If we don't oppose foreign direct investment in retail, where will these people go? How will they survive?"
Trinamool is also the sixth largest party in the Lok Sabha, the lower house of parliament in Delhi. The largest party is the Indian National Congress, which forms the core of UPA and includes Sonia Gandhi and Prime Minister Singh.
As a result of Trinamool's withdrawal, UPA will control 254 seats in the 545-member Lok Sabha, down from 273.
Banerjee had previously threatened to withdraw her party over rising fuel prices. She also attributed her decision to the constant wave of criticism she has received from Congress Party members.
Without the support of Banerjee's party, UPA will have to pressure other parties to pass its economic reform plans when parliament convenes in December.
© Copyright IBTimes 2023. All rights reserved.