Coding Autism Working To Reduce Unemployment Rates Among Adults With Disorder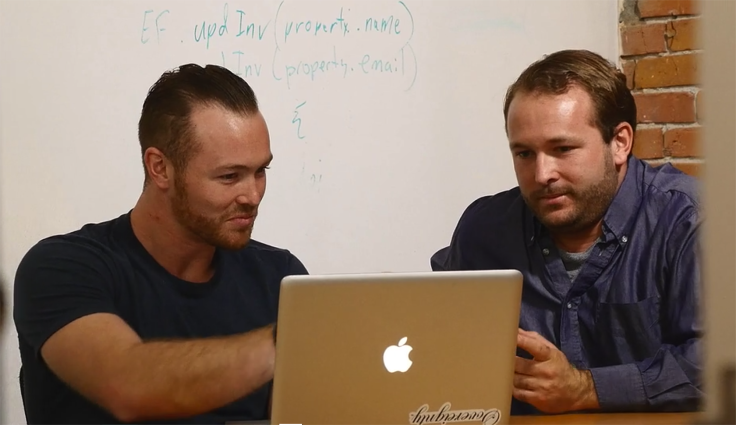 What started out as a college project for Oliver Thornton became a business venture and a mission to help people like him, people with Autism or some form of it, in less than a year. During the spring of 2016 Thornton presented a college project aimed at helping people with Autism get the technical training and counseling they needed to find jobs.
His long-time family friend Austen Weinhart got involved shortly after and the two came up with a plan to get the idea off the ground. A year later Thornton's idea, Coding Autism, is becoming a reality. The company aims to eventually coach and train people with Autism to thrive in the professional world.
Read: Typing With Your Thoughts, Hearing With Your Skin? Neuroscientist Weighs In On Facebook F8 Ideas
"Growing up I had always wanted to build some type of organization or enterprise of some sort that would improve the lives, and create opportunities, for individuals with Autism," Thornton, CEO and co-founder of Coding Autism, told International Business Times. Thornton has Asperger's, what's commonly referred to as a "high functioning" form of Autism, his younger brother has it as well, and their older brother has Autism.
While Autism can affect verbal skills, social interaction and pose health risks it's also characterized by traits like attention to detail, focused interests and an affection for repetitive tasks. It's on a spectrum meaning each person with Autism has different traits and behaviors associated with the disorder.
The unemployment and underemployment rates for people with Autism are striking, somewhere around 80 percent, according to a study out of Pennsylvania State University. Unemployment is easier to track, while statistics on underemployment are harder to nail down.
"It really shocked me and it really motivated me to want to build out some type of business model that would slash that statistic," said Thornton.
The research he did for his college project lead him to pursue his project even after he graduated school.
"There was so much research that proved that there was so much talent, and me being on the spectrum myself as well, that are more than capable of obtaining high quality employment in the workforce especially in the technology industry," he said.
While Thornton was coming up with a plan for Coding Autism, he reached out to Weinhart, who had transitioned careers from a public relations professional to a web developer.
The two are hoping to run their first class on web development, cost free, starting this fall, they called it their "Beta" class. But they're still looking for funding to hire and pay professionals who can teach the students to program and who has experience working in the profession, a career counselor and an occupational therapist.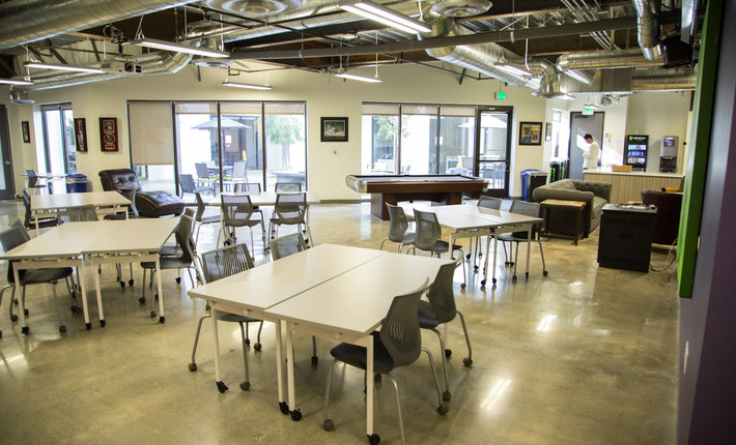 They started a crowd funding campaign online and in the last month have been trying to raise money for their first class.
"Just by picking the brains of the people that we've been talking to and the people in the Autism community we knew that there was a demand for what we're doing," Weinhart said. But he noted that it's still nerve wracking, "It's sort of like, what if we throw a party and nobody shows up?"
Using that analogy, people have definitely showed up to the party. On Friday afternoon, Thornton and Weinhart reached their fundraising goal of $50,000, for their campaign that ended Sunday evening. "We've been really pleased with how it's turned out, and we're really excited to see that we've had such good feedback," Weinhart said.
Once the campaign is over, they're going to start looking at the candidates who have signed up for the waitlist or reached out in the hopes of making a selection for their first 15 students. The first program is going to be an immersive web development course focused around tackling the unemployment underemployment issue they explained. So they're looking for people they feel confident they'll be able to place in jobs afterwards, and that will be able to keep up with the course work. But once they get going the plan is to expand to start programs for people who have different types of Autistic challenges, Thornton explained.
Looking far into the future, the two hope to expand to more locations, like the Bay Area, and even expand to web based classes and classes in more disciplines than just web development.
While the goal is to launch this autumn or early in 2018, Coding for Autism is not trying to rush it. Thornton and Weinhart want this program to be as refined as possible before they bring anyone into the classroom. They even want to create a database of companies that have an interest in hiring adults with Autism or that already have hiring programs in their companies. That way they'll have relationships set in stone with companies and be able to place their students and start slashing that unemployment/underemployment statistic like Thornton set out to do.
© Copyright IBTimes 2023. All rights reserved.