Coinbase Claims 'Partial Victory Over IRS' After Court Order To Report Customers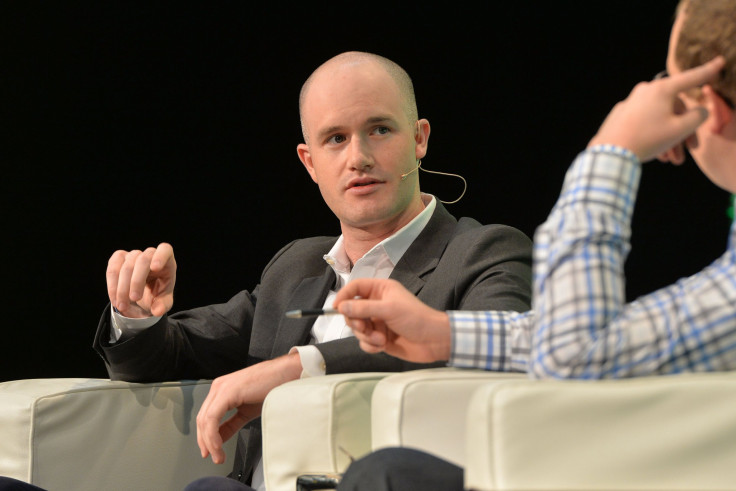 A day after the price of bitcoin crossed the $10,000-mark, cryptocurrency brokerage Coinbase had a bad day in court in its over a year-long tussle with the Internal Revenue Service. A federal court in California ordered the company to hand over to the IRS data for over 14,000 of its customers who traded upward of $20,000 in bitcoin between 2013 and 2015.
However, the court denied the IRS' original petition that asked for Coinbase to release records of almost all its customers for a period of several years. Instead, the court limited it to 14,355 customers only, saying that number would suffice to serve "the IRS's legitimate purpose of investigating Coinbase account holders who may not have paid federal taxes on their virtual currency profits."
For its part, Coinbase called the court ruling a "partial victory over IRS" in a blog post written late Wednesday by its director of communications David Farmer. He said the company was "proud to accomplish two important victories for our customers."
Other than the fact that Coinbase has to now disclose records of only a tiny percentage of its almost six million customers, Farmer pointed out in the blog post that "the quantity of data we must produce for the approximately 14,000 customers who remain in scope has been significantly reduced."
The data to be handed over to the IRS includes customers' names, addresses, dates of birth, taxpayer identity, and a complete record of all account activity, including other accounts to which they may have transferred money. IRS wants to investigate these customers because it says fewer than 1,000 citizens reported earnings from or holdings of cryptocurrency on their tax returns during the years 2013-15, which is at striking odds with the millions of people the brokerage says use its platform.
From its initial request for information on all Coinbase customers, IRS had previously scaled down its request to 500,000 customers, but the company contested that in court too, citing the privacy of its users.
"Coinbase is in the process of reviewing the order. As we proceed, we will continue to keep our customers updated. Coinbase has millions of customers and the narrowed summons affects approximately 14,000 of the highest-transacting customers from 2 to 4 years ago. This represents less than 1% of our customer base. In the event that we ultimately produce the documents under this Court order, we intend to notify impacted users in advance of any disclosure," the company said.
Other cryptocurrency watchers found the ruling troubling.
"We remain deeply unsatisfied with the lack of justification provided by the IRS. Without better rationale for why these specific transactions were suspect, a similarly sweeping request could be made for customer data from any financial institution. It sets a bad precedent for financial privacy," nonprofit Coin Center's Peter Van Valkenburgh told the Verge.
Charles Hayter, CEO of market tracker CryptoCompare, told Bloomberg in an email: "The government has sensed a windfall — any company that has a plethora of wealthy users might be in the sights. If there is a tax to be paid the government is going to go after it if it makes an example."
In a seemingly unrelated development, Coinbase also announced Wednesday night its services would be offline for an hour Thursday night for "performing scheduled maintenance."
© Copyright IBTimes 2023. All rights reserved.
FOLLOW MORE IBT NEWS ON THE BELOW CHANNELS