Bitcoin Cash Supporters Will Sue Coinbase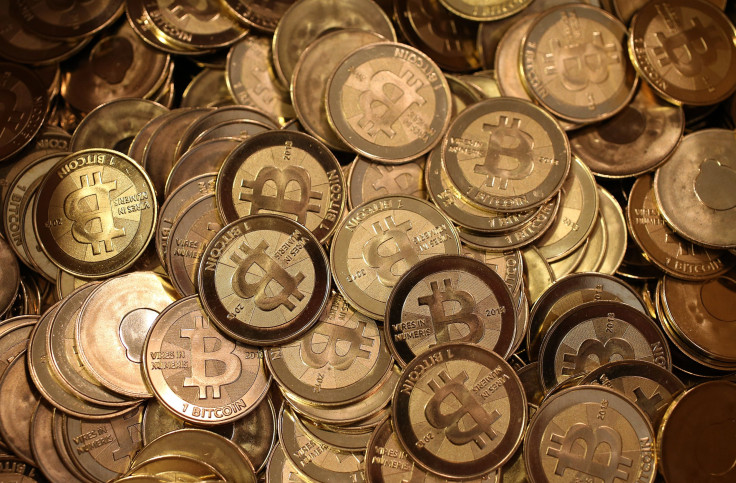 Bitcoin Cash is officially a thing. According to Coinmarketcap.com data on Friday, it is one of the world's top five cryptocurrencies, worth around $277 each. However, several leading cryptocurrency service providers don't fully support BCH. The controversial bitcoin fork hasn't finished stirring up drama yet.
Coinbase, one of the world's most popular cryptocurrency exchange platforms, notably replied to user outrage by saying the company plans to support BCH by Jan. 1, 2018. This move did not appease users eager to join the newest cryptocurrency gold rush. American BCH supporters are planning to file a class action lawsuit against Coinbase. Attorney Priyanka Ghosh-Murthy is spearheading the case from her practice in Florida. She told International Business Times "more than dozens" of prospective plaintiffs across the country have expressed interest in filing a lawsuit as soon as possible.
Read: What Bitcoin Cash Reveals About The Future Of Cryptocurrency
"That [Coinbase] letter is completely insufficient. It's a placeholder that has no effect on any of the claims our plaintiffs have," she said. "They're just saying in the future they might do something." Some BCH supporters want nothing less than timely, equal support for both BCH and bitcoin. "Five months in cryptocurrency is a lifetime," Ghosh-Murthy said. "They [Coinbase] have a duty to give people access to their money."
Coinbase declined to comment on the prospective lawsuit, although all public statements encourage users to withdraw bitcoin and keep funds elsewhere if they want immediate access to BCH. Otherwise, users' BCH remains safely stored until further notice. Coinbase CEO Brian Armstrong tweeted it takes a long time to securely add new assets. His startup is already swamped with infrastructure issues as millions of new users flock to Coinbase, week after week, clamoring for bitcoin.
Several more network forks and updates are expected to happen over the upcoming year. Bitcoin Core contributor John Newbery told IBT he doesn't think it is realistic to expect cryptocurrency exchanges to accommodate every bitcoin fork. "Technically, it is very challenging," he said.
Read: IRS Might Limit 'Highly Intrusive' Bitcoin Audit Of Coinbase Users
The Coinbase controversy is a perfect example of why numerical evaluations of BCH paint a distorted picture. On Wednesday, Quartz reported the leading cryptocurrency market tracker indicated BCH was worth $7.6 billion. "A lot of those coins are not truly in circulation at this point," Ryan Taylor, CEO of Dash Core Group, told IBT. "I have a feeling there's a lot of supply that is phantom coins that will never truly exist. The true market cap is much lower than the reported numbers."
In theory, lots of bitcoin holders could have equal amounts of bitcoin and BCH. But if they can't trade BCH or sell it in their usual haunts, then they won't change their habits in order to use it. Taylor said right now it's impossible to calculate how many people actually plan to use BCH. Newbery sold off all his BCH last week, which he automatically got when the network forked got because he stores his own digital assets. But did it precisely because he doesn't believe in BCH's long-term value.
BCH doesn't add any fundamental features to traditional bitcoin. It just makes the foundational blocks a little bigger, which allows more network transactions than the current bitcoin network can support. However, future bitcoin forks will probably boost that capacity. Plus, the technical mechanisms behind BCH got a slow start, so tallying current transactions isn't a good way to predict BCH's real market demand either.
Many experts believe the fork's ripple effect will continue to create disorder for weeks to come. "I am sure people will lose money, exchanges will lose money, wallets will lose money, people just didn't have enough time [to prepare]," Newbery said. To make matters worse, BCH and bitcoin are so similar that Newbery said it is easy for even seasoned cryptocurrency users to confuse the two, for example sending money to the wrong digital address or sending the wrong type of digital money. Despite all the chaos, Taylor expects BCH will survive the year.
"There are enough people who support it," he said. "There are a lot of idealists in this space, and they believe in the path Bitcoin Cash is taking."
© Copyright IBTimes 2023. All rights reserved.
FOLLOW MORE IBT NEWS ON THE BELOW CHANNELS