Colgate University Student Pilot Involved In Plane Crash Did Not Follow FAA Rules, Carried Passenger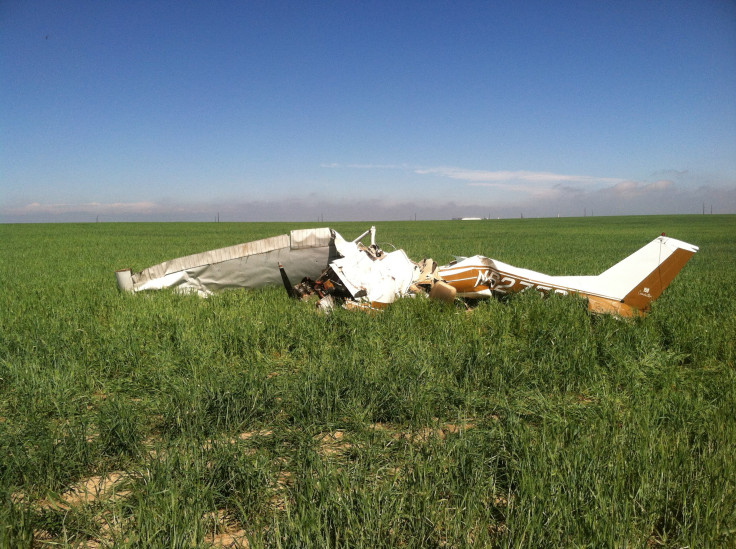 An investigation into Sunday's fatal plane crash in New York state revealed that the Colgate University student, who was flying the aircraft, should not have carried a passenger, according to federal aviation rules. The small plane crashed in Madison County, killing both people aboard.
Cathryn "Carey" Depuy, the 18-year-old pilot of the single-engine Cessna 150, got a student pilot license in October 2013, the Associated Press reported Tuesday, citing official records. As per Federal Aviation Administration (FAA) rules, Depuy was allowed to fly only with an instructor on board till she received a solo endorsement on her record, according to AP. However, even then she was not certified to fly a passenger.
Depuy, along with classmate Ryan Adams, also 18, from Ridgefield, Connecticut, had rented the aircraft from Hamilton Municipal Airport in Madison County. Neighbors, who witnessed the crash, called emergency personnel and said they saw the "plane come out of the air and crash" into a wooded area.
"There wasn't much for us to do, obviously nothing I can do as an emergency responder. They were already gone," Morrisville Fire Chief Rick Gorton said at the time.
While the cause of the crash was not yet known, the plane seemed to have struck a tree before going down in a forest adjoining a field.
© Copyright IBTimes 2023. All rights reserved.