College GOP Leader Says Obama Assassination 'Tempting,' Apologizes for Gaffe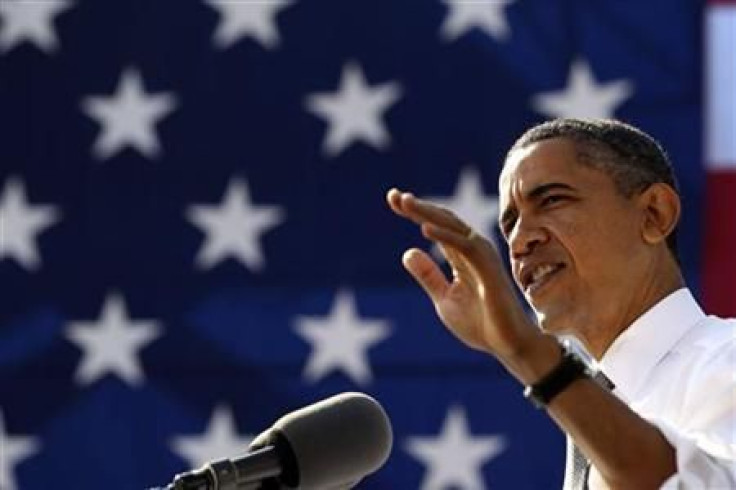 A vicious remark by a Republican student leader at the University of Texas, on Twitter, was met with scathing criticism on Wednesday. Hours after the police arrested a 21-year-old Idaho man for firing a rifle at the White House, Lauren Pierce tweeted that the idea of assassinating the U.S. President was tempting.
Lauren Pierce, the president of the College Republicans at UT Austin, wrote on Twitter: Y'all as tempting as it may be, don't shoot Obama. We need him to go down in history as the WORST president we've EVER had! #2012.
Despite an outcry against her comment in the Twitterverse, Pierce didn't seem to understand what was wrong with her tweet about the temptation involved in assassinating the president. A giggling Pierce told ABC news that the tweet was a joke and that she thought the whole (shooting incident) was stupid.
Cassie Wright, the group's vice president justified the tweet, saying it was a positive statement asking people not to shoot Obama: Insofar as she's a representative [of the College Republicans], maybe it shouldn't be said, but she's made a positive statement in a way. Wright said Pierce's comment was not representative of UT's Republicans, adding that it should be excused as freedom of speech.
Pierce deleted the tweet and wrote an apology: I apologize for my previous tweet. It was in poor taste and should never have been written.
It's never funny to joke about such a serious matter, she said. I have learned a very valuable lesson.
UT's Public Relations Director declined to comment.
© Copyright IBTimes 2023. All rights reserved.