Colombia Mudslides Photos And Video 2015: Dozens Killed, Injured In Natural Disaster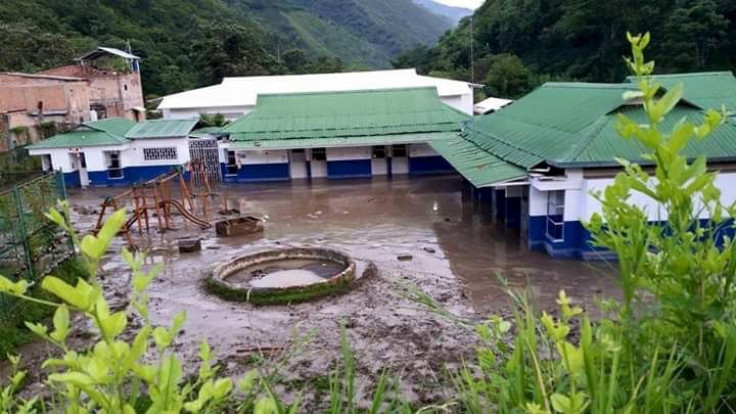 Update as of 11:23 p.m. EDT: The death toll from Monday morning's landslide in northwestern Colombia has risen to 61, Agence France-Presse reported, adding that 37 people have been injured. The landslide occurred around 3 a.m. in the municipality of Salgar, about 60 miles southwest of the city of Medellin.
Original story:
Nearly 60 people were killed Monday in a series of mudslides in Colombia that also left dozens injured. The mudslides, which were triggered when the Liborina creek flooded in the town of Salgar, started early in the morning after powerful, heavy rains washed away several homes. The exact number of people killed varies, but most reports place the number at 52 to 56. Nearly 40 people were injured. The death toll is expected to increase, and search and recovery efforts were underway.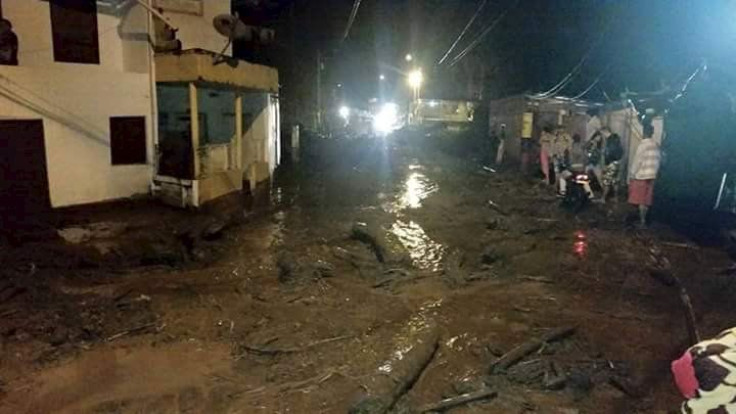 Local officials described the effects of the mudslide, which caught residents off guard. "The flood [was] generated by heavy rains at night and dawn when the waters dragged what they found in their path -- houses, bridges, entire families," Zulma Aideé Osorio, secretary of the Salgar government, said, according to Noticias Caracol.
Colombia President Juan Manual Santos ultimately declared a state of emergency for the area that left residents devastated at the mudslide's effects. "My family left, and when we left, we were in the middle of the landslide," Jorge Quintero told Colombia's RCN, CNN reported. "It carried away a house ... and we were in the middle, and frightened," he said. "I said to my wife, 'Let's hug and hope to God that it doesn't take our house and we are saved.' "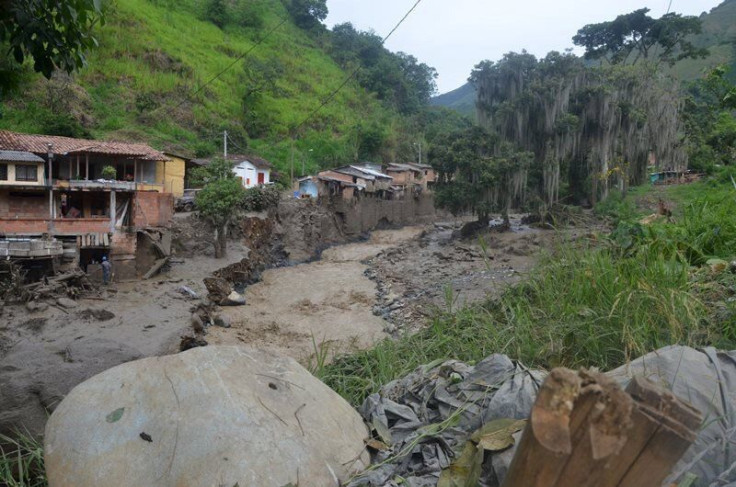 Rescuers arrived via helicopter to evacuate survivors, but an undetermined number of area residents remained missing. Monday's mudslides were the worst natural disaster to hit that area since the Colombian city of Armenia experienced a fatal earthquake in 1999 that left hundreds dead, the Associated Press reported.
Below are more images from Monday's deadly mudslides.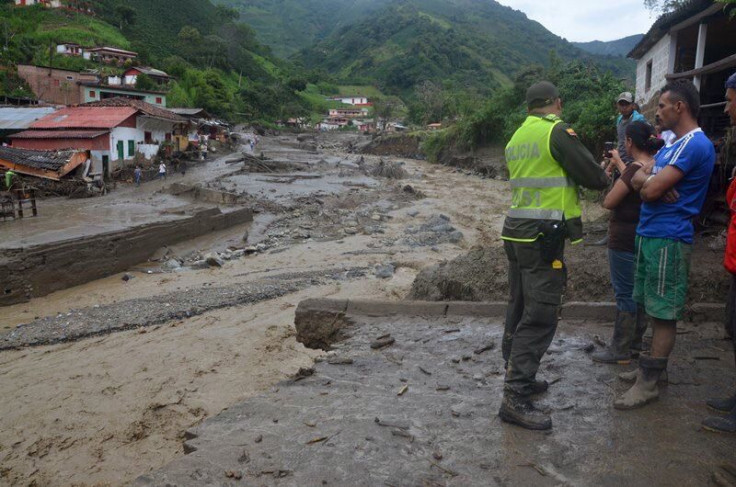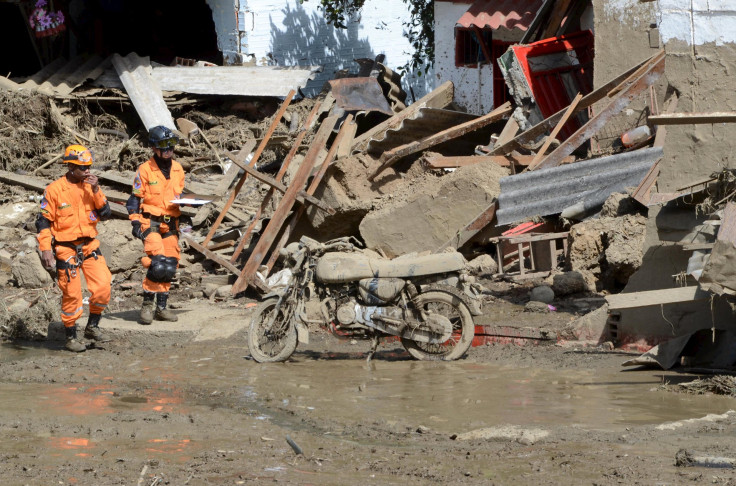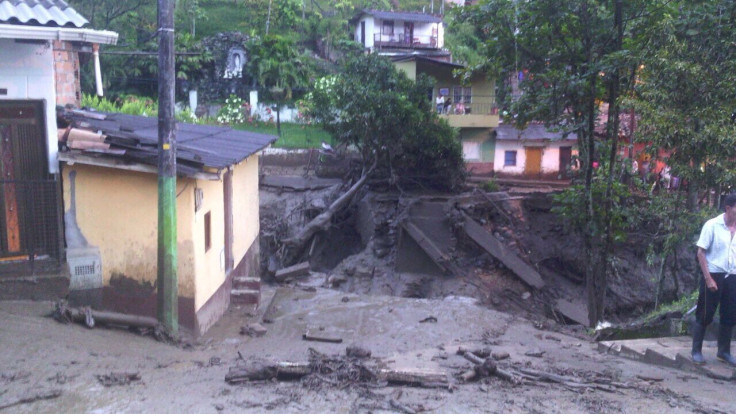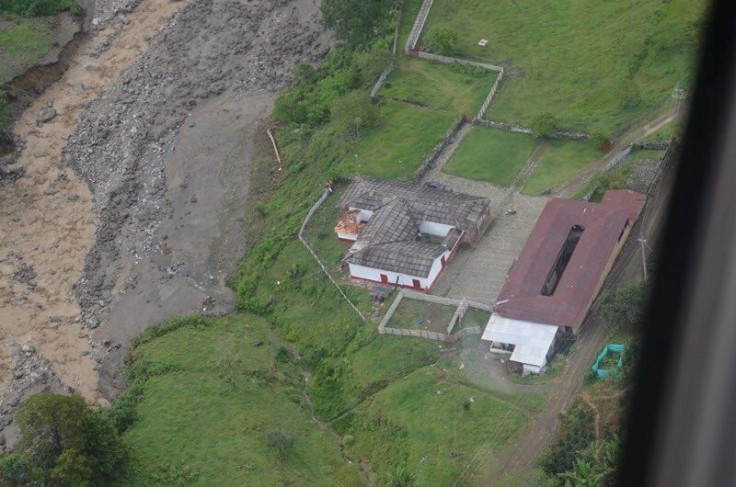 © Copyright IBTimes 2023. All rights reserved.