Colorado Shooting: Obama Calls For Gun Control Amidst Growing Concerns Over 'Dark Knight Rises' Premiere Massacre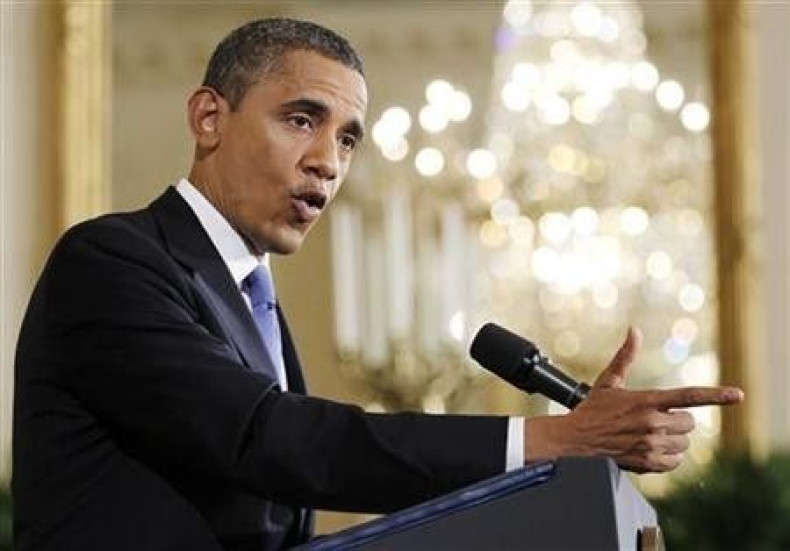 President Barack Obama, who remained mum on the issue of gun control, has finally broken his silence and called for "consensus" on reduction of gun violence across the United States, Reuters has reported.
The issue of gun rights and arms freedom has come under scrutiny ever since James Holmes, the key suspect in the Colorado shooting, began to face trial for killing 12 people and injuring 58 others with arms purchased online without raising suspicion.
President Obama, who toured Aurora extensively to meet with families and victims of the Colorado shooting massacre, observed that such tragedies continued to recur in smaller scale in cities throughout the United States on a daily basis.
Delving into the crucial issue of gun rights, he said: "I'm going to continue to work with members of both parties and with religious groups and with civic organizations to arrive at a consensus around violence reduction," Reuters reported.
The statement gains credence as discussions on gun rights during an election year is viewed as a risky proposition. The President has so far refrained from making any sweeping proposals that may offend gun owners and bring Republican opponents together.
The Reuters report also cited the President's remarks while he extended support for the Constitution's second amendment: "We recognize the traditions of gun ownership that passed on from generation to generation, that hunting and shooting are part of a cherished national heritage. But I also believe that a lot of gun owners would agree that AK-47s belong in the hands of soldiers, not in the hands of criminals. That they belong on the battlefield of war, not on the streets of our cities."
The Reuters report pointed out how Obama just stopped short of introducing new proposals on gun control though he announced that background checks for people purchasing firearms had become more stringent since he took office.
Obama cited low political appetite for tackling the issue of gun rights as a major reason for its debacle in the Congress. "Too often those efforts are defeated by politics and by lobbying and eventually by the pull of our collective attention elsewhere. Other steps to reduce violence have been met with opposition in Congress. This has been true for some time, particularly when it touches on the issue of guns."
Mitt Romney, the former governor of Massachusetts and the Republican opponent of Obama, backed gun control measures in the past. At present, the President is trying to shore up support among working class white men in states such as Virginia, where a robust message on gun control may not favor him politically, according to Reuters.