Colorado Springs Planned Parenthood Shootings: Survivors Say Attacker Had No Specific Targets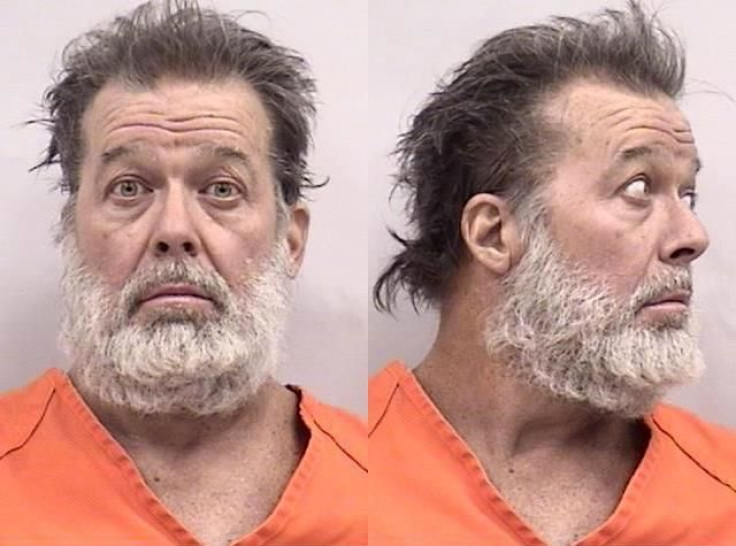 UPDATE: 8:44 p.m. EST -- Robert L. Dear Jr., who has been held as the main suspect in Friday's shooting at a Planned Parenthood clinic in Colorado Springs, Colorado, was someone who preferred to be left alone, the New York Times reported, citing people who knew him or interacted with him.
Dear also had some brushes with the law in the past, when his former wife complained about a domestic incident and also when a former neighbor reported him for "leering" at her, the Times reported.
"It never, ever, ever, ever crossed my mind," Pamela Ross, his former wife, told the Times, speaking about Dear's involvement in Friday's shootings, while a former neighbor reportedly said: "I think I would have thought he was a guy who would go on a rampage."
UPDATE: 6:24 p.m. EST – Colorado Springs officials say Robert Lewis Dear, the suspect in Friday's shooting at a Planned Parenthood clinic, said during questioning "no more baby parts," according to the Associated Press. The comments suggest a possible motive for the shooting at the women's reproductive health clinic that killed three people and wounded nine. But sources close to the investigation stopped short of declaring the suspect's opposition to abortion as a reason for the shooting. Dear said many things during questioning, the officials told AP, including making statements about U.S. President Barack Obama. Police have said there was nothing in Dear's background, including reported mental health issues, that would have prevented him from purchasing an AK-47-style rifle used in the shootings.

Original story:
As investigators attempt to nail down a motive for the mass shooting Friday at a Planned Parenthood clinic in Colorado Springs, Colorado, survivors of the five-hour attack and standoff with police said the suspect didn't appear to have specific targets. Instead, witnesses described an armed man who was firing on anybody and everybody in his field of view.
"I heard everyone in the lobby screaming, 'Get down, get down,' and then I saw the gunman walking with a shotgun just shooting randomly," Katanya Craion, who was rescued from inside the building by officers, told CBS News.
Police have not yet identified the weapon or weapons used by the suspect, who was identified Saturday as Robert Lewis Dear, 57. Dear is being held without bail for allegedly killing two civilians and police officer Garrett Swasey. Nine others, including five officers, were wounded, but are expected to recover. No motive has been identified, but CNN reported that police are acting on the assumption that Planned Parenthood was targeted for providing abortions as part of its family-planning and health-care services. Dear had spent some time living in a cabin that lacked electricity and running water in the North Carolina mountains, the Associated Press reported.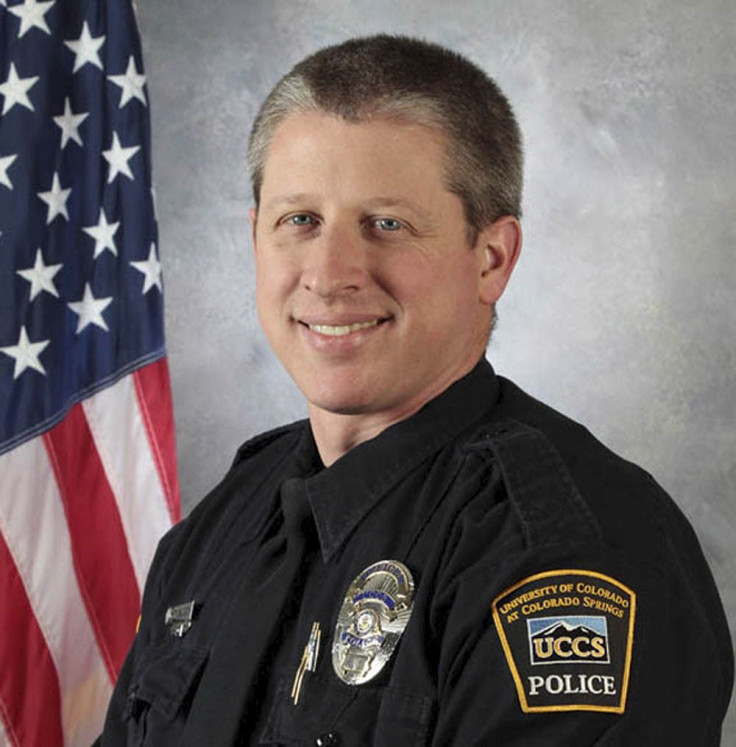 Ozy Licano said the shooter briefly came out of the building after he noticed Licano, one of the nine people wounded during the shooting spree, in the parking lot trying to drive away. Then he went back inside and continued his rampage. "We looked each other in the eye, and he started aiming, and then he started shooting," Licano told Fox News. "I saw two holes go right through my windshield as I was trying to quickly back up, and he just kept shooting, and I started bleeding."
William Carson told the New York Times in a phone interview that the shots came in rapid succession. "I heard six or seven shots," Carson said. "One second in between each shot. Fast, but not machine-gun fast."
Saturday, a procession of loved ones and police officers escorted Swasey's body through 10 miles of snowy roads to a local coroner's office while the officer's church was preparing an afternoon vigil.
A married 44-year-old father of two and former championship ice dancer, Swasey was the first police officer to arrive at the scene. A deeply religious man who taught scripture and played music at a local evangelical church, he was described as a hero who served to protect anyone despite his personal views on abortion.
"He was the guy who was home with his kids. I was just over at his house the other night playing with his son in the backyard. He was a great dad," Scott Dontanville, the co-pastor of Hope Chapel where the Swaseys attend services, told the Denver Post. "He may not agree with the abortion position, but he was willing to lay down his life for other people."
Planned Parenthood has faced intense scrutiny since an anti-abortion group released highly edited, secretly filmed video of a Denver-based Planned Parenthood staffer discussing the extraction of tissue from aborted fetuses to use in scientific research. The video sparked an outcry by anti-abortion groups and led the FBI to warn two months ago about "lone offenders using tactics of arsons and threats, all of which are typical of the pro-life extremist movement."
Planned Parenthood offers reproductive healthcare to low-income women who might otherwise lack it, performs sexually transmitted infection screenings, and provides contraception and sex education. But the abortion services of one of the country's largest nonprofit organizations have led to numerous violent attacks over the years.
"We share the concerns of many Americans that extremists are creating a poisonous environment that feeds domestic terrorism in this country," Vicki Cowart, CEO and president of Planned Parenthood of the Rocky Mountains, said in a statement cited by the Washington Post.
In a statement about the attack Saturday morning, U.S. President Barack Obama said that something needed to be done about the "easy accessibility of weapons of war."
"This is not normal," Obama said. "We can't let it become normal."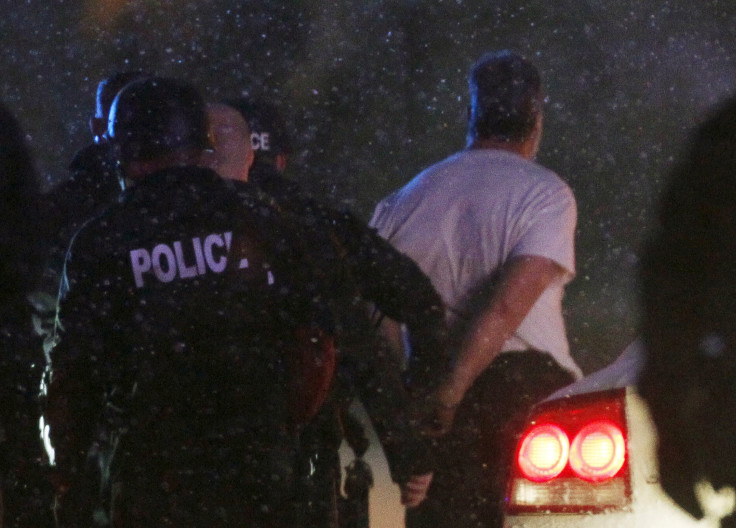 FOR FREE to continue reading
✔️ Unlock the full content of International Business Times UK for free
offer available for a limited time only
✔️ Easily manage your Newsletters subscriptions and save your favourite articles
✔️ No payment method required
Already have an account?
Log in
© Copyright IBTimes 2023. All rights reserved.